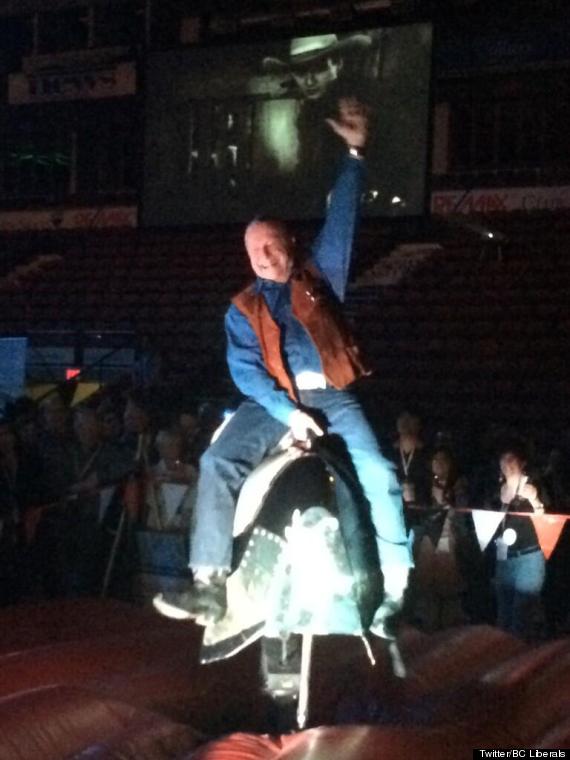 Negotiations with B.C. teachers must be stressful, judging by the steam Education Minister Peter Fassbender was letting off on a mechanical bull on Saturday night.
The B.C. Liberals held their party convention in Kelowna, with Premier Christy Clark delivering the keynote speech on Saturday afternoon. Then delegates let loose at night with a party themed "How The West Was Won."
Fassbender wasn't the only MLA getting into the saddle. Mike Bernier, MLA for Peace River South, also showed off some skillz.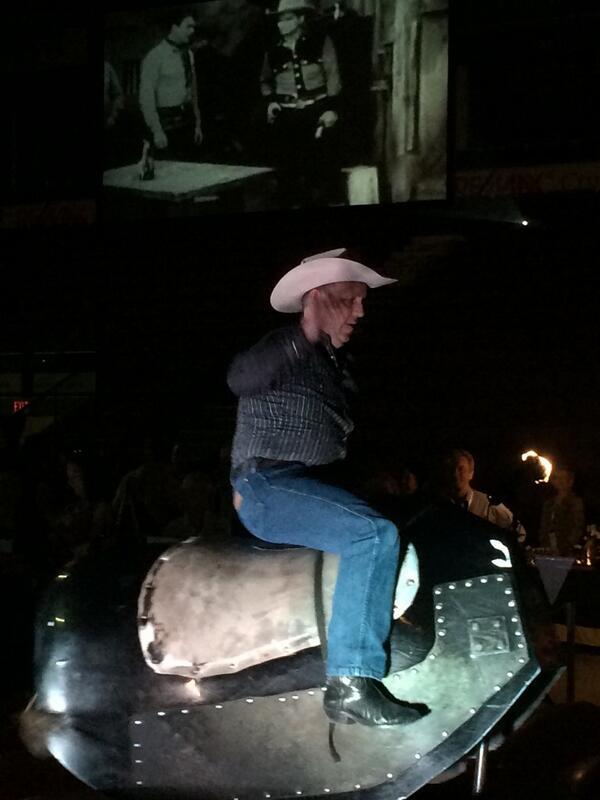 It looks like the free enterprisers brought out their best cowboy hats and yeehawed till the cows came home.
Check out more photos from the party party:
B.C. Liberal Convention 2014



Like this article? Follow our Facebook page

Or follow us on Twitter