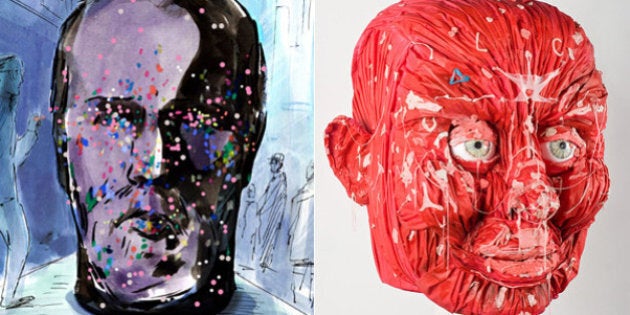 The most recent work by world-renowned Vancouver artist and author Douglas Coupland is raising eyebrows after it was compared to a similar piece done by two local artists two years earlier.
Coupland's "Gumhead" is a seven-foot tall sculpture of his head, and the public will be invited to stick their used chewing gum on it. The artwork is set to be unveiled this week with the launch of his new Vancouver Art Gallery exhibit.
Two years ago, Vancouver artists Chris von Szombathy and Drew Shaffer created "You Complete Me," a 3.5-foot tall head — where people were encouraged to chew on provided bubble gum, and stick it to the sculpture. It was shown at three galleries around the city, according to a blog post by von Szombathy.
But Coupland claims he's never heard of "You Complete Me" until a National Post reporter brought it to his attention.
Von Szombathy told The Huffington Post B.C. on Monday: "The comparison is certainly there though I take him at his word that it is coincidental."
This isn't Coupland's first use of gum in his work. In 2006, he was part of a group show called "Vancouver School" that included a sculpture of desks covered in old chewing gum, reported the National Post.
People always say "everything has been done" but that is just not true. Our context is always changing even if our fears stay the same. I can't lie and pretend that the coincidence doesn't offend me. I may avoid the grounds that it lies on or walk around the block entirely but I feel its gravity. I feel it right now: disappointment in something intangible that might rust my optimism like mental arthritis.
The most upsetting part, Von Szombathy said, is he feels he can no longer share his own version or build on it for future exhibits.
"I feel that that is the crux of the matter: we can now no longer share," he wrote. "That is the heartbreak for us. Regardless of how it came about, whether it's accident or forgery, that's how heartbreak is." (Interestingly, when you visit von Szombathy's website, you're greeted with a large image of "You Complete Me.")
Still, he hopes the main takeaway is that people continue discussing art — no matter who creates it.
Like this article? Follow our Facebook page

Or follow us on Twitter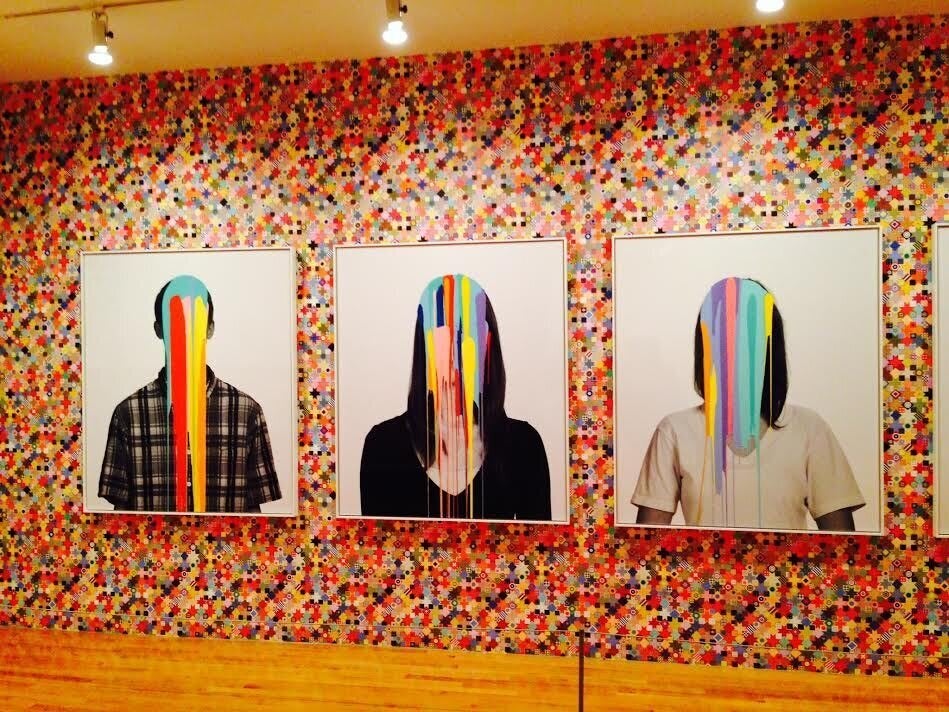 Douglas Coupland: everywhere is anywhere is anything is everything