Well, this is unfortunate.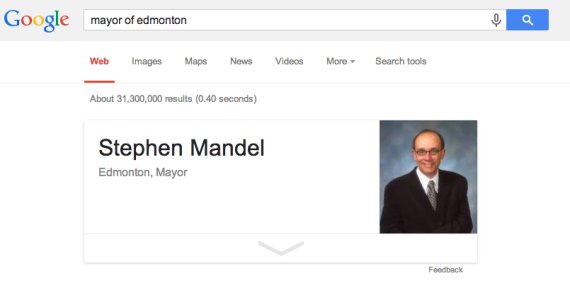 The mayor of Edmonton is Don Iveson and he has held that position since October of last year. Stephen Mandel did not even run in the last election.
The Google feature which answers questions like this, known as Knowledge Graph, relies heavily on Wikipedia. Sadly, the Wikipedia article for Mandel has not been updated.
In short: fail.
Also on HuffPost