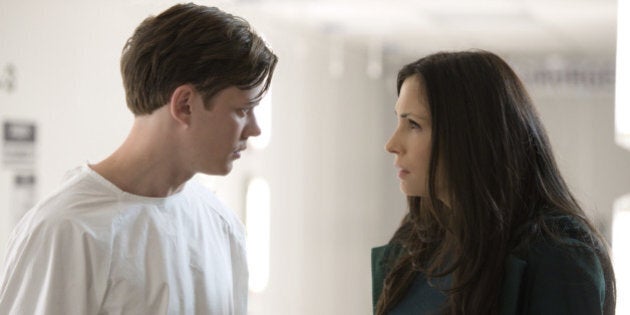 Following on the heels of the Season 2 poster we revealed last week, the two photos we've been given this week show Roman (Bill Skarsgard) and his mother (Famke Janssen) having a heated conversation, and in the other Peter (Landon Liboiron) is confronted by Destiny (Kaniehtiio Horn) -- or maybe it's the other way around.
Guess we'll have to watch to find out.
Season 2 of "Hemlock Grove" will be available for streaming on Netflix and Netflix Canada on July 11 at 12:01 a.m. PT.