Neighbourhood Watch signs in Toronto are supposed to look like this.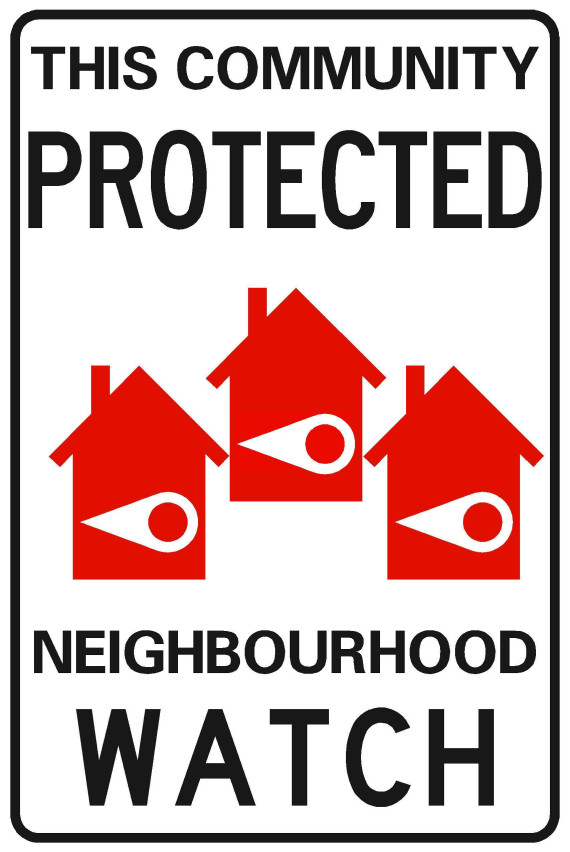 But thanks to a mysterious artist, a lot of them look like this.
These modified neighbourhood watch signs around Toronto are the best. pic.twitter.com/7abiMPtXpv

— Matt Galloway (@mattgallowaycbc) May 28, 2014
The 30-year-old man behind most of the signs goes by the pseudonym Andrew Lamb, according to The National Post, and works a day job making puppets. When he saw the houses on many of Toronto's Neighbourhood Watch signs were beginning to fade he decided to replace them with the pop culture icons of his childhood in the '80s and '90s.
Here are some of his greatest hits. Works of pure genius in our humble opinion.
Well, this is just the greatest (cc @artipatel@ProjectBLT) pic.twitter.com/hdkbxfIDjn

— Rebecca Zamon (@RebZam) May 9, 2014
@balkissoon@mattgallowaycbc this one in Kensington almost made me cry. pic.twitter.com/PEHS1h0Mah

— Seb FoxAllen (@purpledocket) May 28, 2014
@mattgallowaycbcpic.twitter.com/V7xuE8E1so

— Michael Kolberg (@mikeykolberg) May 28, 2014
@mattgallowaycbc@EliasToufexis I drive by this one almost every morning pic.twitter.com/YKUmu04iQK

— Ken Alguire (@Ken_Alguire) May 28, 2014
@Melamalie@mattgallowaycbc There she be pic.twitter.com/qeHXJc9GWQ

— Ms. Érable (@SneidiTee) May 28, 2014
@mattgallowaycbc@metromorning Mulder and Scully at College and Roxton. pic.twitter.com/VgVkcSFD9c

— David Fono (@fonograph) May 29, 2014
@mattgallowaycbc Captain Planet and the Planeteers are on Clinton south of Bloor. pic.twitter.com/7j4RbxhI41

— Mischa Levine (@mischalevine) May 29, 2014
@mattgallowaycbc I spotted She-Ra at Bloor & Delaware last week. I feel safe. pic.twitter.com/XC4h7QKp5V

— Laura Godfrey (@laura_godfrey) May 28, 2014
Follow Michael Bolen on Twitter
Also on HuffPost