A Toronto theatre audience was in for the shock of their lives when none other than Tom Cruise made a surprise appearance before a screening of his new movie "Edge of Tomorrow" on Thursday night.
After a marathon promotional tour which took him to three countries in 24 hours (alongside co-star Emily Blunt), the actor walked the red carpet at the ScotiaBank theatre and looked as if he hadn't aged a day!
Though he must have been exhausted from all the travelling, the 51-year-old looked bright-eyed and cheerful while chatting with fans, giving out autographs and posing for photos (of which there are tons on Twitter and Instagram).
Wearing a tight light brown long-sleeve top and jeans, the "Mission: Impossible" actor worked a casual look that accentuated his still-youthful face and signature sexy hairdo.
Naturally, fans were thrilled with getting to meet the Hollywood movie star, despite years of negative press devoted to his faith in Scientology and his divorce from actress Katie Holmes.
Fan Shannon Post told the Toronto Sun that she was surprised at how much time he spent with his fans. "I got to give him a hug," she said. "He's amazing — so nice. Yeah, everybody has issues ... and he is just who he is, and we still love him."
It probably helps that Tom's grin is super infectious too!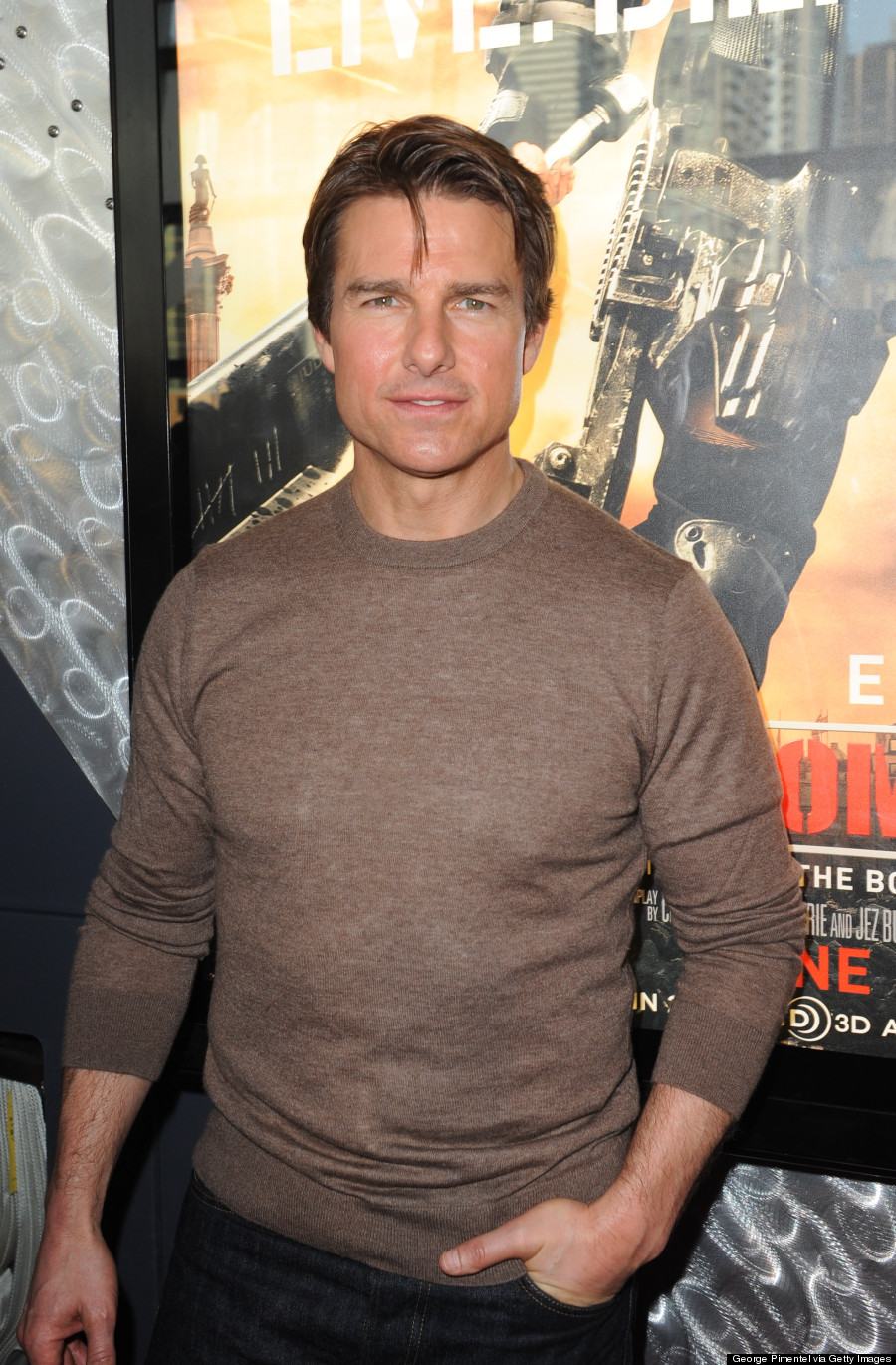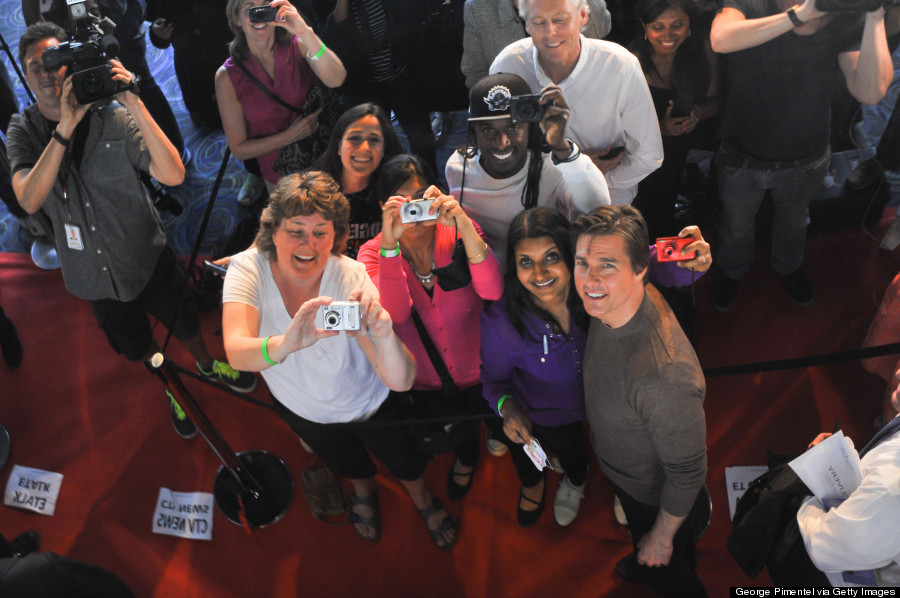 Also on HuffPost
Tom Cruise & Katie Holmes