 The House committee investigating alleged misuse of House resources by the NDP could set off a political firestorm if MPs push ahead with a proposal to recall party leader Tom Mulcair to the witness stand.
According to NDP spokesman Karl Bélanger, Mulcair has no intention of making a return appearance, even if asked to do so.
"I think two hours is enough," he told CBC News. "That's twice as long as ministers' appearances, when they do show up."
That could pose a challenge to the Conservative and Liberal MPs keen to cross-examine Mulcair following House of Commons Speaker Andrew Scheer's appearance before the committee on Thursday.
Under questioning, Scheer said that neither he, nor anyone in his office had been consulted on the party's plan to spend House money to staff out-of-town satellite offices in Quebec and Toronto, or a pre-byelection mailout in Montreal's Bourassa riding.
Both the party and Mulcair have stated that House administrators were fully aware those staffers worked outside the parliamentary precinct.
The NDP also released a copy of a letter sent by party whip Nycole Turmel to Scheer's office in April 2013 seeking clarification on mailing privileges.
House clerk could testify as well
On Friday, Turmel put out a statement to "set the record straight" on what she described as a "cross-Canada outreach program" launched by the party in 2013.
"We are [...] taken aback by the Speaker's testimony in committee yesterday that the House was unaware of this program," she said.
"In fact, our caucus team was rigorous about confirming that our mailing program respected all House of Commons rules."
Even before Scheer took the stand, Conservative MP Tom Lukiwski, the parliamentary secretary to the house leader, was laying the procedural groundwork to continue the probe — and even expand its scope, if necessary.
In fact, he gave notice of a motion to do just that before Mulcair had even wrapped up his first round of testimony on May 15.
That motion is expected to come up for debate next week.
If adopted, House of Commons Clerk Audrey O'Brien would be at the top of the witness list, Lukiwski told CBC News.
"If her testimony contradicts Mulcair's, then we would recall Tom," he said via email.
NDP awaiting speakers' ruling
O'Brien, however, is on medical leave until early July, which means that any further hearings on the issue would likely have to wait until MPs return in the fall.
"But if it is determined that Mulcair has misled a parliamentary committee, things will get very serious in a hurry," Lukiwski said.
If Mulcair were to refuse an invitation to return, "not only would it speak volumes as to his truthfulness during his first appearance, but it may compel the committee to explore other options to force him to appear."
Meanwhile, the New Democrats are also waiting impatiently for a ruling from Scheer on the party's assertion that the House order setting up the investigation shouldn't have been allowed to go forward in the first place.
NDP House Leader Peter Julian argued that the government had taken advantage of a rarely-used procedural loophole to force through the motion after MPs had initially denied unanimous consent.
If Scheer agrees, that would leave the ongoing investigation in parliamentary limbo.
If he doesn't, however, and Mulcair fails to return to committee if asked, it would almost certainly spark a flurry of privilege claims and counterclaims that could tie up any further investigation for months.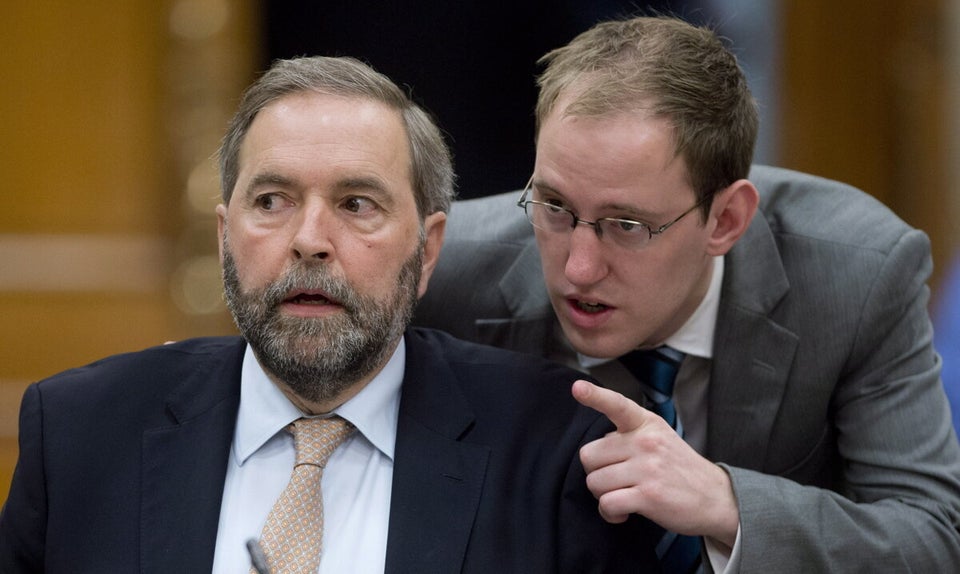 Mulcair Testifies On Satellite Offices, Mailout