Jamie Dornan fans: you're welcome.
The "Fifty Shades of Grey" star goes shirtless on the cover of Interview magazine's June/July 2014 issue and he's looking hotter than ever.
In the pic, the 32-year-old Irishman gives the camera a smouldering stare and we get a glimpse of his chest, which, as most Jamie fans know, is perfect. (And if you don't know, just check out his famous Calvin Klein ads.)
Shot by Alas Mert & Marcus Piggott, the former "Once Upon a Time" star also strips down in the steamy photospread, including a snap that shows him dressed only in briefs while taking a bath.
Despite his millions of fans (including yours truly), "The Fall" actor doesn't see himself as a sex symbol.
"I don't like my physique," the dad told Interview. "Who does? I was a skinny guy growing up, and I still feel like that same skinny kid."
Lucky for him, the bedroom-eyed hunk, who welcomed a daughter with wife Amelia Warner last November, is about get a million more fans to admire his physique thanks to the highly anticipated movie which is set to hit theatres on Valentine's Day 2015.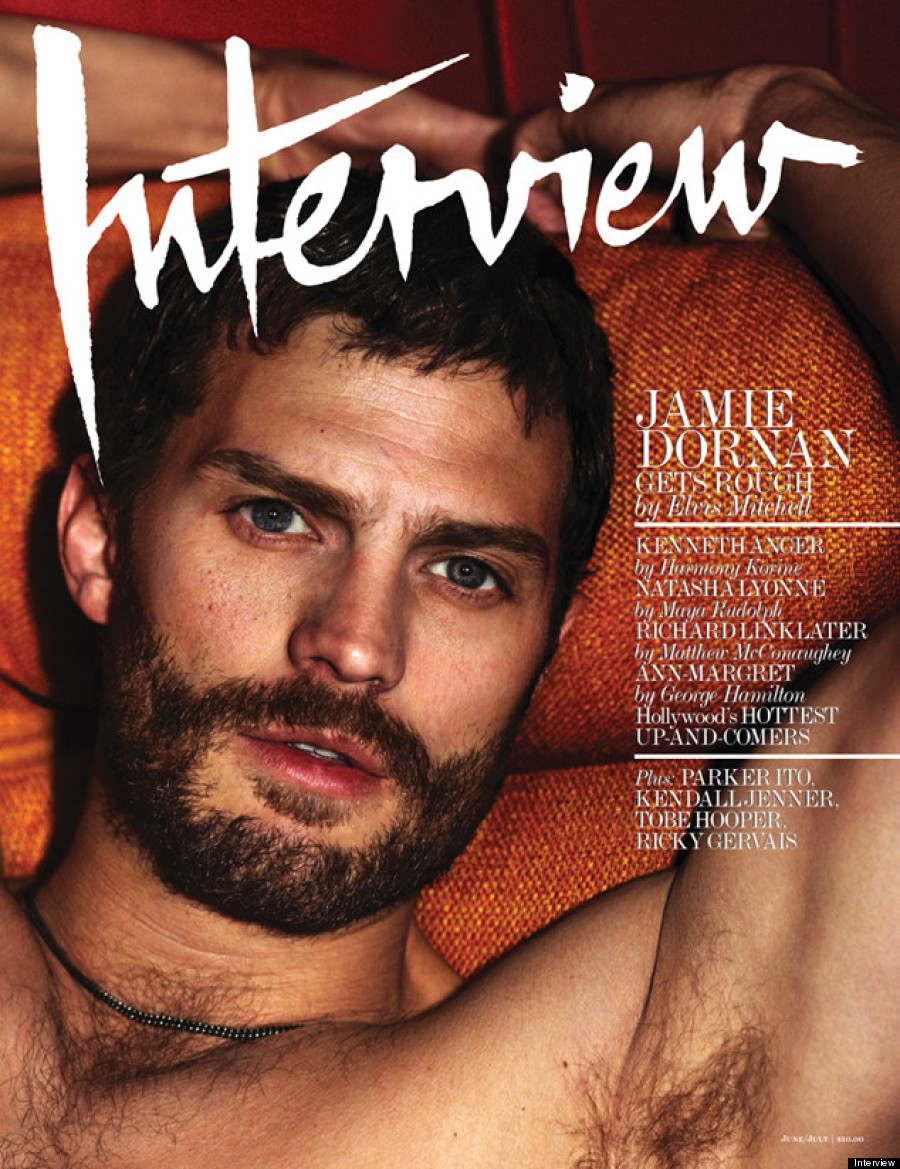 Also on HuffPost