A public truce was apparently called between Solange Knowles and Rachel Roy on Monday evening.
After reportedly getting into a heated fight with the fashion designer at the 2014 Met Gala in May, Solange was seen keeping her distance from Roy at the 2014 CFDA Fashion Awards in New York City.
The event comes a month after the singer famously attacked Jay Z in an elevator while sister Beyonce stood by, after spotting the rapper flirting with Roy.
But at the glamorous event, where Rihanna was given the Fashion Icon Award, the two kept their distance, which is probably for the best.
Solange looked gorgeous in a pewter silk Calvin Klein dress, a poofy afro, a light pink lip and a fierce gaze.
For her part, Roy snuggled up to Sports Illustrated Swimsuit cover gal Chrissy Teigen, and looked fab in a floral dress with a thigh-high slit.
Although they were kept apart, there was still some tension. "Rachel looked uncomfortable," a source told Us Weekly. "They obviously didn't want to run into Solange and Solange's people also tried to steer clear of them."
Since the attack, Solange and Jay Z have made up and the family released a statement over the incident.
"The most important thing is that our family has worked through it,'' the statement read. "Jay and Solange each assume their share of responsibility for what has occurred. They both acknowledge their role in this private matter that has played out in the public. They both have apologized to each other and we have moved forward as a united family.''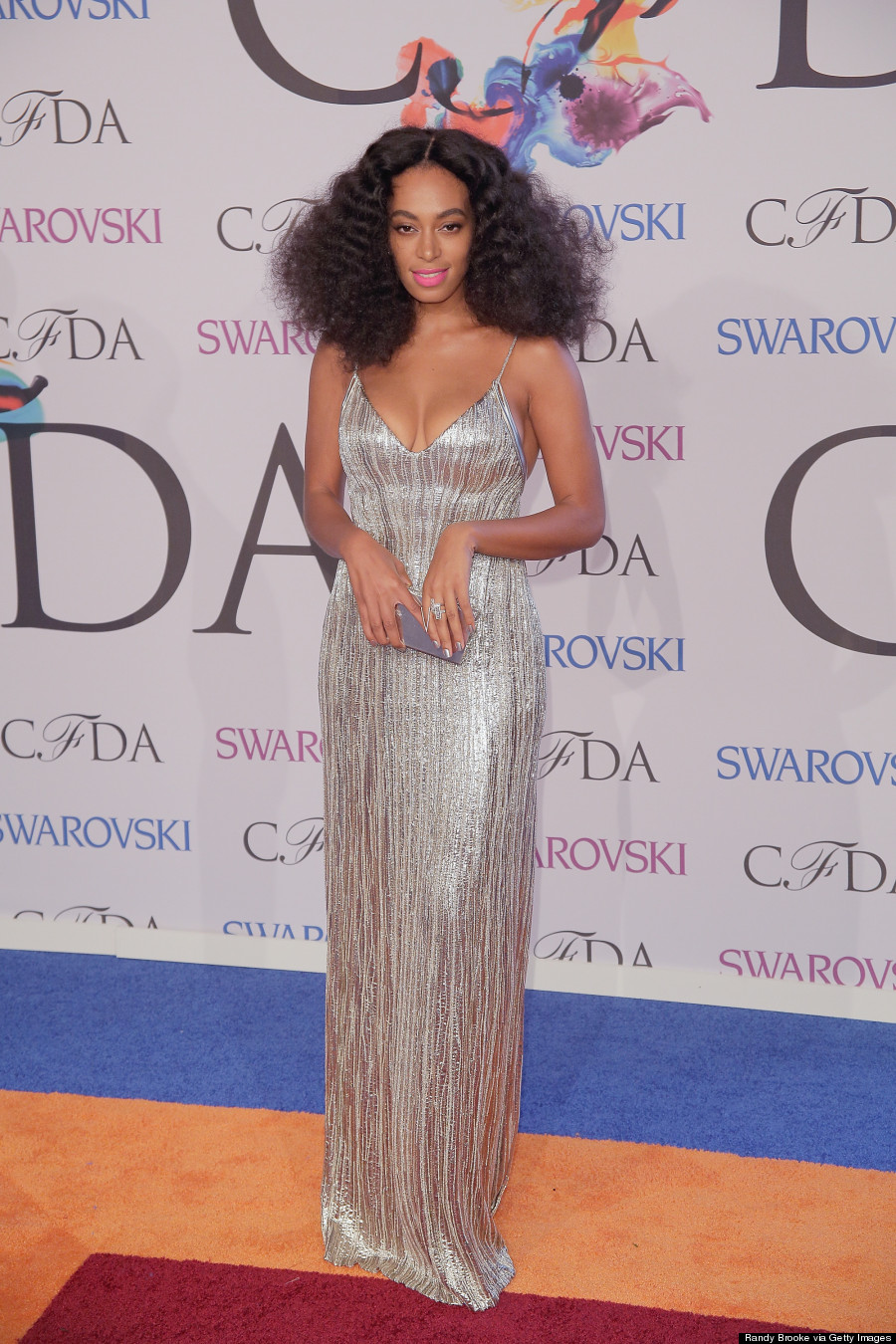 Solange was in good company:
2014 CFDA Awards Red Carpet