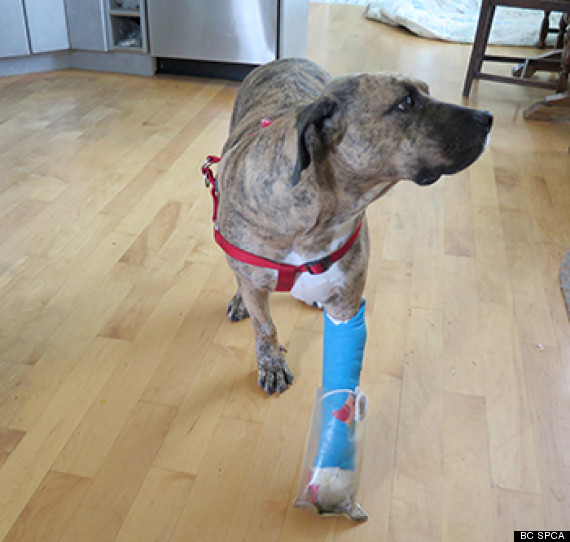 A couple from Colwood, B.C. is facing animal cruelty charges after a brutal attack on their family dog.
The dog, named Bryn, had "extensive injuries" that included the skin split open on the top of her head, a broken front leg, a broken canine tooth, and "neurological deficits that impacted her back legs, making it hard for her to stand or move around," said BC SPCA Const. Erika Paul said in the release.
The injuries are consistent with blunt force trauma, she added.
No medical care was sought for Bryn until someone informed the SPCA of the case the next day. The dog was then rushed for emergency treatment and a formal investigation into the beating was launched, states the release.
Bryn is recuperating in an SPCA foster home and will be put up for adoption once she is stable.
Charges of animal cruelty have been laid against Joseph White and Elizabeth Johnston, who are set to appear in court later this month.