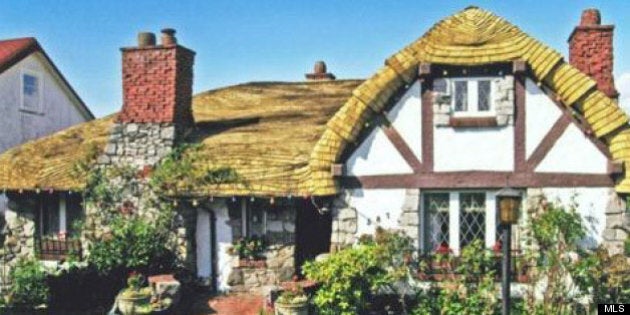 One of Vancouver's beloved heritage homes, fondly referred to as a "Hobbit House," is officially being saved from demolition.
A restoration proposal that went before city council on Tuesday night has been approved, reports CKNW.
W.T. Leung Architects filed a rezoning application with the City of Vancouver late last year that included restoring the heritage home as part of a 20-unit, three-storey townhouse complex. There will be two townhouses behind the house, plus 18 more for the adjoining lot.
This "Hobbit House" is one of three that were designed by Brenton T. Lea in the 1940s. The approved application will see the home given heritage protection, Global News reports.
The house was up for sale last year, raising concerns that it would be torn down.
But project architect Wing Ting Leung told The Huffington Post B.C. last year that "the house will be restored to the original design intent."