Pharrell Williams isn't used to making people this unhappy.
The singer has apologized for his appearance on the cover of Elle UK's July 2014 issue, which shows him wearing an indigenous headdress, CBC News reported.
The cover photo drew widespread condemnation on Twitter Tuesday and Wednesday, with a number of First Nations people expressing their offense at what they called an instance of "cultural appropriation."
"I respect and honour every kind of race, background and culture," Williams said. "I am genuinely sorry."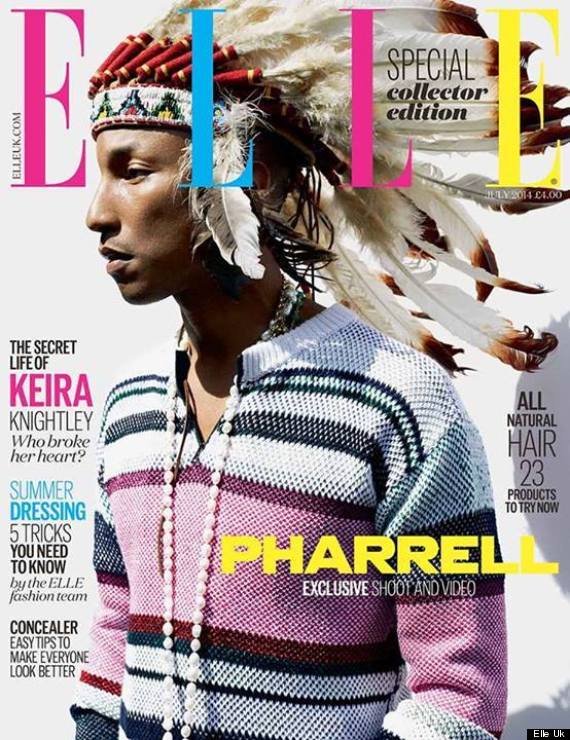 People who objected to the cover remarked on how the headdress is something that is earned.
One user said that people shouldn't wear it for the same reason that one shouldn't don a jingle dress or priest's outfit.
I'm Anishnaabe. How about I buy a jingle dress on Etsy and wear it bcz CUTE! um. no.That's not how it's done @Pharrell NDN or not, #NOThappy

— gindaanis (@gindaanis) June 4, 2014
Hey @Pharrell I'm inviting you to a traditional Sundance so u can learn about the sacrifice that's put in before someone wears a headdress

— Wab Kinew (@WabKinew) June 4, 2014
Hope @pharrell is #happy with his ignorance because Natives are #nothappy seeing those who earned their feathers being disrespected.

— Johnnie Jae (@johnniejae) June 4, 2014
Is it a coincidence that both @Pharrell and @GwenStefani have disrespected & mocked indigenous people and are performing together? #nothappy

— Johnnie Jae (@johnniejae) June 4, 2014
Why O why @Pharrell why dont all us natives dress like priests n ministers.... Bcuz its inappropriate #nothappy

— Nicole Packo (@Snikkahz) June 4, 2014
Pharrell isn't the first to come under fire for using a headdress as a fashion statement. Chanel apologized to anyone who may have "misinterpreted" its use of headdresses in a "Cowboys and Indians"-themed show last year.
"Native Americans are an integral part of Texas' rich history and culture and the feather headdress, a symbol of strength and bravery, is one of the most visually stunning examples of creativity and craftsmanship," a spokesperson said.
"We deeply apologize if it has been misinterpreted or is seen as offensive as it was really meant to be a tribute to the beauty of craftsmanship."
And two months ago, model Alessandra Ambrosio was slammed for sporting a headdress on Instagram, saying she was "becoming more inspired for Coachella," where the headgear has proven popular among concertgoers.
Maybe Pharrell should just stick to the oversized RCMP-style hats he's so known for.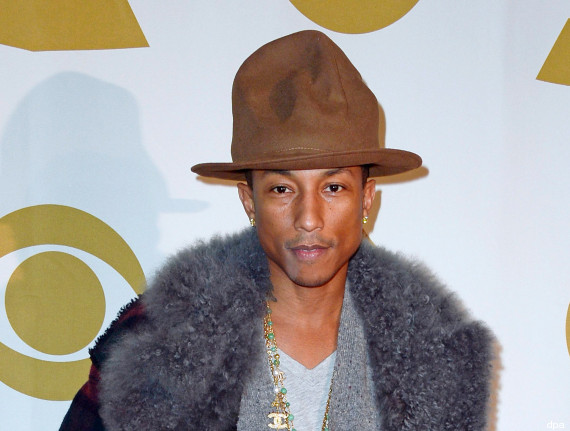 Like this article? Follow our Facebook pageOr follow us on TwitterFollow @HuffPostCaStyle