When it was announced last month that Toronto would be rolling out a limited-edition condom on June 4, there was some discussion as to how sexual a city-funded project could be.
And now we know the answer, and it is very.
As announced today by Toronto Public Health, the design of the Toronto condom, which will be available for free at bars, clubs, hotels, gyms and clinics across the city (specific locations here), is specifically targeting World Pride festivities that will be taking place in the city from June 20 to 29.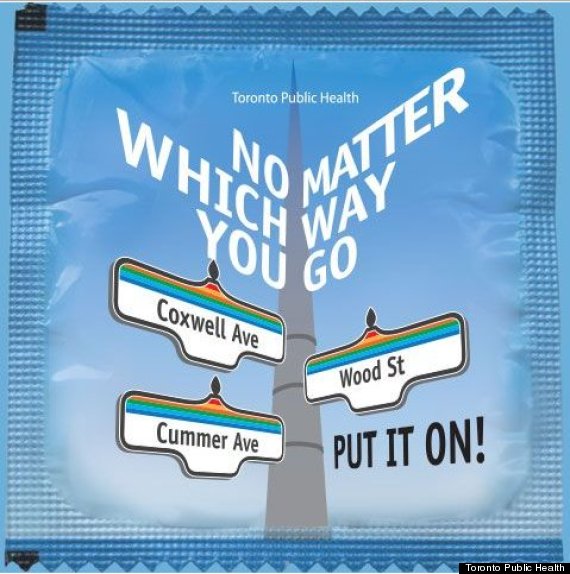 Although there was slight pushback on social media about the condom's focus on gay men (and its inherent exclusion of women), this design does a great job of demonstrating not only the city's sense of humour, but also a very real campaign to convince people to wear condoms.
The most recent numbers from Statistics Canada in 2010 show condom usage is up among 15-to-24-year-olds (to 68 per cent from 62 per cent in 2003), but that still leaves plenty of people having unprotected sex.
All in all, we think this condom does a great job of combining fun (sex!) with safety (health!) — though we can't help but wonder why arguably the world's most famous phallic symbol isn't more obviously in view.
Also on HuffPost