She's still Jenny from the block!
Jennifer Lopez brought back the memories on Wednesday night, when she performed her first ever hometown concert in the Bronx and wore an outfit that paid homage to her infamous 2000 Grammy Versace dress.
The 44-year-old shook what her mama (and tons of glute exercises) gave her in a sexy custom-made Versus Versace green palm-print bodysuit that featured long billowing sleeves, safety-pin embellishments and a tear-away skirt.
The original dress, which was voted the fifth most iconic dress of all time by the Daily Telegraph, featured a plunging neckline all the way to her navel, a long sheer skirt and an embellished buckle, which held it together.
Then-boyfriend Puff Daddy famously said of the gown, "I don't know how long it took to get on, but I know how long it took to get off."
Seems as if JLo knows a good outfit when she sees it!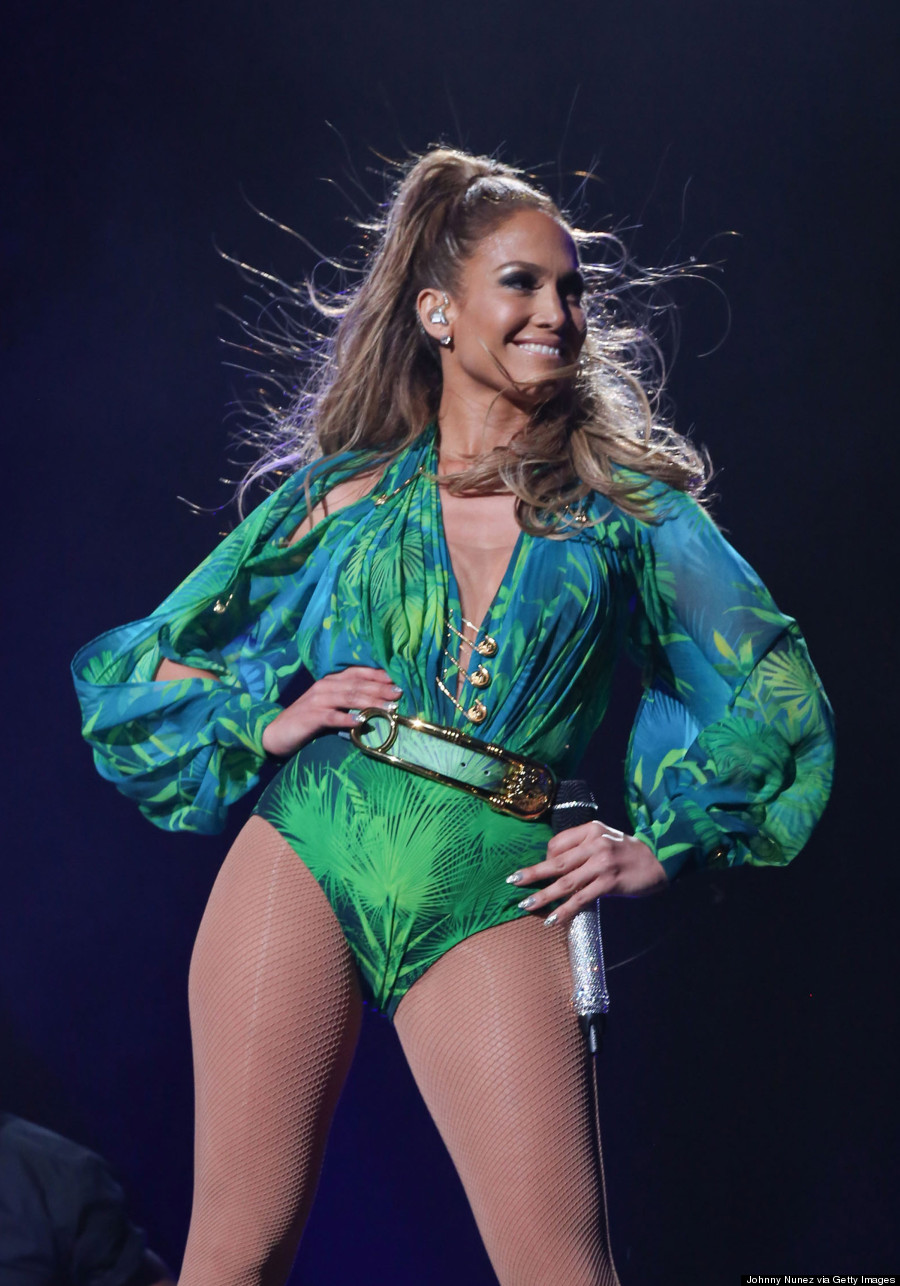 The original Grammy Versace dress: