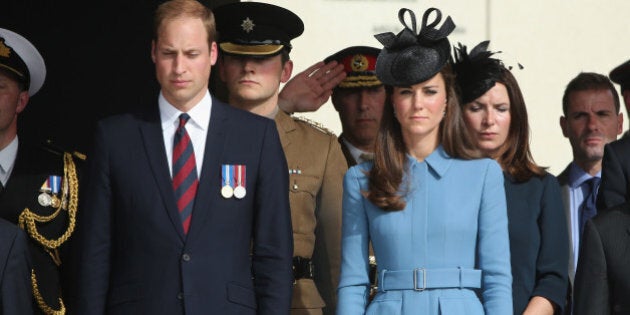 Prince William and Duchess Catherine, née Kate Middleton, attended the 70th anniversary of D-Day in Normandy, France on Friday, alongside the other members of the British royal family, including the Queen, Prince Philip, Prince Charles and Camilla. Neither Prince Harry nor Prince George were in attendance.
The memorial event took place to mark the 70 years that have passed since the Allied forces landed on Normandy beach, beginning the invasion to take back western Europe from the Germans, and the eventual Allied victory in World War II.
Thousands of Canadians were among the 150,000 soldiers (also made up of troops from the U.S. and U.K.) who fought that day, and almost 1,000 veterans attended the commemorative event. World leaders like Prime Minister Stephen Harper, President Barack Obama, Russian President Vladmir Putin, German Chancellor Angela Merkel and Ukraine's president-elect Petro Poroshenko, also attended the ceremony, as well as many members of European royal families.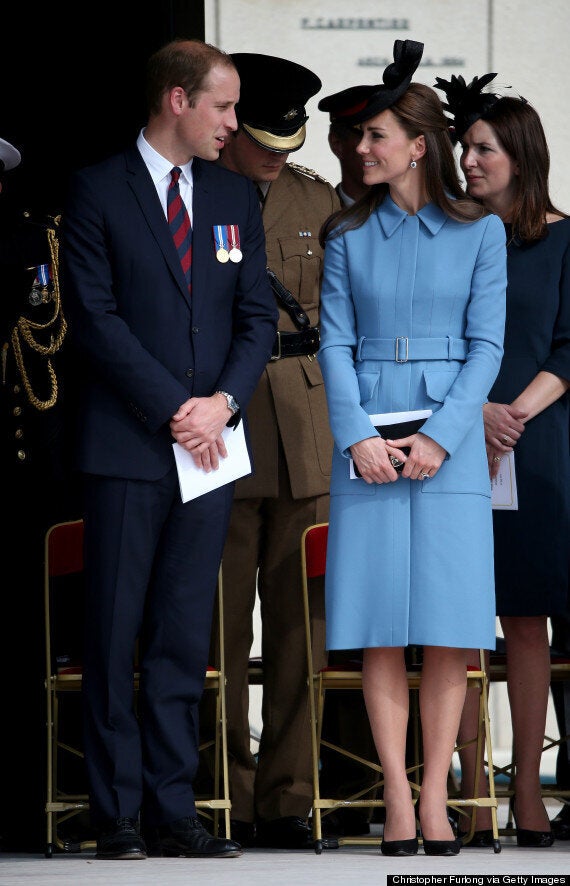 According to a Facebook page of their upcoming engagements, the Duke and Duchess of Cambridge attended the ceremony honouring the 70th anniversary of the Normandy Landings in Arromanches, France, and then met veterans at a tea party. They will finish the day at a commemoration ceremony at Gold Beach alongside the rest of the family.