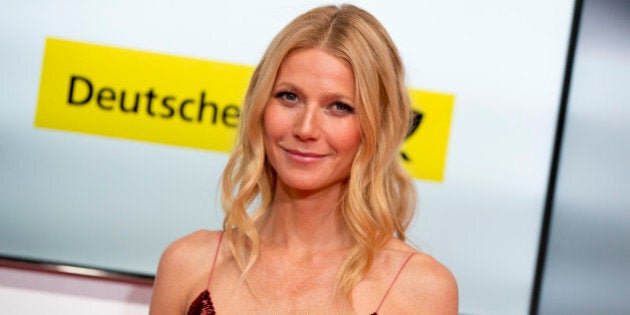 Gwyneth Paltrow's Goop newsletter is known for its sometimes out-there theories, but this may be the first time the actress and writer has attributed emotions to an inanimate object.
In her May 29 issue of Goop Mag, Paltrow looks into the idea that water has emotions — specifically, based on an experiment by Japanese author Masaru Emoto that surmised the liquid can be affected by people either yelling at it, or by saying "I love you" to it.
"I am fascinated by the growing science behind the energy of consciousness and its effects on matter," Paltrow writes. "I have long had Dr. Emoto's coffee table book on how negativity changes the structure of water, how the molecules behave differently depending on the words or music being expressed around it."
While we are completely on board with the powers of positive thinking and being kind to the world (yes, including our water), we do wonder about the results of this experiment, which has never been replicated by a scientist.
What do you think? Can objects really feel the energy of our words?