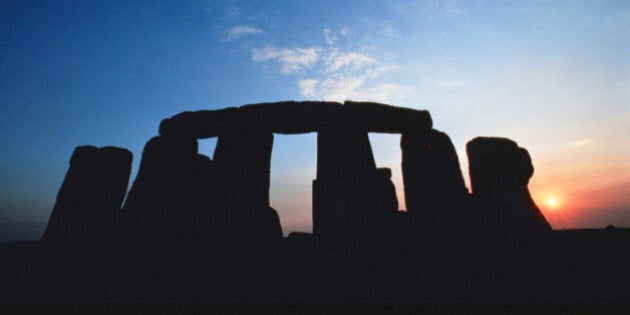 Summer solstice arrives on June 21 in 2014, marking the start of the warm season in the Northern Hemisphere and showering people with the most hours of sunlight they will see all year.
The solstice arrives when Earth's North Pole is pointed right at the sun, according to Timeanddate.com. People who are north of the Arctic Circle will see the sun all day and night, while anyone in Antarctica will not see the sun at all.
On this day, Toronto will see 15 hours, 26 minutes and 35 seconds of sunlight, while Montreal will enjoy 15 hours, 41 minutes and seven seconds. Over on the west coast, Vancouver will indulge in 16 hours, 15 minutes and one second of sun.
But we should all be jealous of Alert, Nunavut, the world's northernmost inhabited settlement, which will be bright all day long.
The word "solstice" comes from the Latin terms "sol" (the sun) and "stitium" (to stop), which reflects the fact that the sun appears to stop on this day, according to The Old Farmer's Almanac.
Summer solstice is commemorated in numerous ways around the world.
In Scandinavia, the arrival of the season is welcomed by the pre-Christian celebration of Midsummer's Eve, which is a national holiday in Sweden and Finland, according to Encyclopaedia Britannica.
Celebrants clean their houses in advance of the holiday and then decorate them with flowers and other flora.
Swedes celebrate by singing and dancing around a "maypole" that's been decorated with flowers, a tradition that could have roots in fertility rites.
Danes, meanwhile, sing a song called "We Love Our Land," burn straw witches in bonfires and eat foods such as smoked fish, pickled herring, potatoes and strawberries, and drink beer and schnapps.
Midsummer's Eve was changed to honour St. John the Baptist when Christianity arrived, but many of its pagan rituals survived the change.
One of the most popular summer solstice celebrations occurs at Stonehenge in Wiltshire, England.
Every year, thousands of people descend on the monument in wild clothing, celebrating the longest day of the year in a place that is believed to have been used as a religious site by Britons four millennia ago, BBC News reported.
However you celebrate, be sure to go outside. There's no excuse for missing out on this much sunlight.