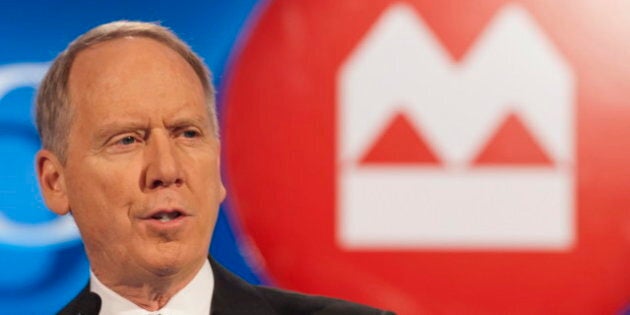 Bank of Montreal says it's taking steps to change its security procedures after two 14-year-old high school students managed to hack their way into one of the bank's ATMs using a "default password."
They tried it at a BMO bank machine inside a Winnipeg Safeway supermarket, and were surprised to find they could access the control using a default six-character password — the first one they tried.
They immediately went to a BMO branch and reported the incident to management. When management didn't believe them, the youths say they went back to the ATM and collected proof.
"I started printing off documentation like how much money is currently in the machine, how many withdrawals have happened that day, how much it's made off surcharges," Hewlett told the Sun.
He even changed the welcome message on the machine to "Go away. This ATM has been hacked."
A Bank of Montreal spokesperson confirmed the claims to HuffPost Canada, but offered no other comment.
But in an email to the Sun, BMO media relations director Ralph Marranca said the bank had taken steps to prevent further unauthorized intrusions into ATMs.