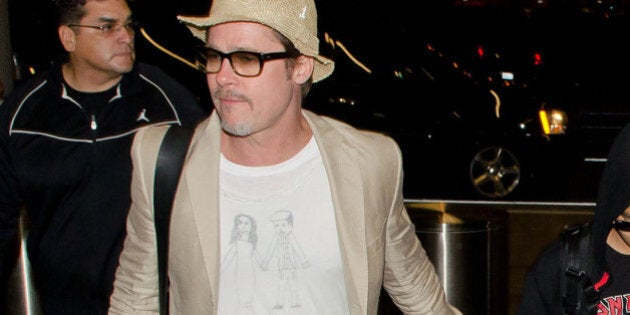 Brad Pitt's latest outfit just gave us (and everybody else in the world) another reason to love him.
According to the Daily Mail, the shirt, which features a drawing of Brangelina holding hands, was the handiwork of the couple's five-year-old daughter Vivienne. Perhaps it's was an early Father's Day gift?
The cuteness is almost too much to handle, especially if the shirt really was made by the "World War Z" actor's daughter.
These gifts put out old macaroni frames and necklaces to shame! What do you think of Brad's shirt?