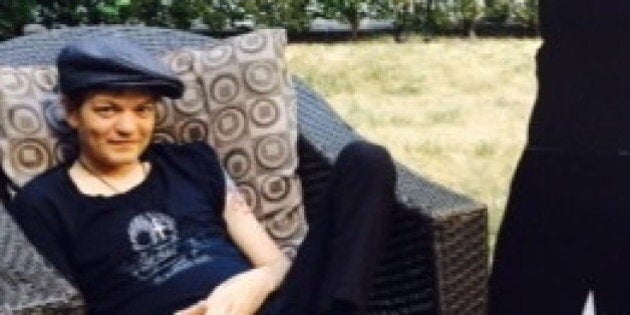 Sum 41 singer Deryck Whibley continues his road to recovery, and attends an Avril concert with his mom, after revealing last month that years of alcohol abuse had nearly cost him his life.
hello everyone it's great to be writing to you. i feel great with my recovery and it's going very well. my days are quiet full but i work on getting better every day. i have doctor check ups often and i've had so many needle pricks in the past few months, that all the veins in my arms are dead. i do a lot of physical therapy because my legs have gotten very numb from my knees down. i'm only now starting to be able to get up and walk on my own, but it's still very painful. i also have one on one therapy which i love, then i top that off with AA a few times a week. i try to save my weekends for all of my business meetings. the progress may seem slow to some people but i'm getting better all the time and i love being sober. there's lots of writing going on as well and i have a few exciting things for a new record already. i can't wait to get back out there and see you all again.

deryck
"I played Los Angeles a week ago and Deryk came to the show, and I was able to visit with him, and his mom," she said. "He's doing well. I'm proud of him for taking this step. I love Deryck very much. He's family to me so it was really lovely to see him. He came out to the show to support me.
"He's a good guy and I want him to be happy and healthy. He wanted to let his fans know to drink responsibly -- moderation is key -- and to make healthy choices. I'm glad he wanted to talk to his fans and send that message, that was cool of him."
Earlier in the month, Whibley also blogged about seeing his former bandmate Dave "Brownsound" Baksh for the first time in seven years,
brown sound and i hanging in my backyard with sinatra! fun times hanging out with an old friend again, we haven't seen each other in 7 years! we were soaking up the sun, playing some of my favourite guitars, laughing and watching funny movies. just like old times.