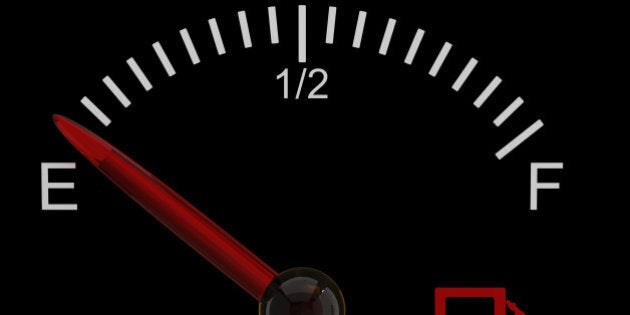 A report from Scotiabank confirms what most households already knew: Rising energy costs are eating into the rest of our spending.
Economist Adrienne Warren says Canadians spent a record $88 billion on gas, heating oil, natural gas, electricity and water this year, accounting for 8.5 per cent of all household spending. That's the highest level on record since the early 1980s.
Energy costs have grown roughly 5 per cent this year, enough to take $4 billion of spending out of other parts of the economy, Warren writes.
Gas accounts for more than half of household energy spending, she notes. Spending on fuel, as a share of the household budget, was in decline from the early 1980s to the mid-1990s, but that reversed itself around 2000 and has been climbing since.
"Meanwhile, periodic bouts of geopolitical tension have added to supply concerns. In Canada, the pressures of strong population growth, industrial expansion and aging infrastructure have raised electricity and water costs."
Scotiabank's Warren says there's a good chance energy prices will continues to rise, giving Canadians "a strong economic incentive" to become more energy efficient.
On that front, Warren sees some good news. She notes that Canadians are increasingly living in high-density neighbourhoods, where homes tend to consume less energy. And since people tend to move into dense neighbourhoods near work, that is taking some pressure off of fuel demand as well.
She notes that housing-related energy costs have been declining for two decades, thanks to more efficient new homes, but that saving has been offset by the explosion in home computers and electronic devices.
Warren urges Canadians to look at ways to reduce energy consumption.
"Any potential savings could be redirected to other spending, saving or paying down debt,"she said. "Longer-term, reducing energy consumption would lower the sensitivity of household spending and the overall economy to any future price shocks."