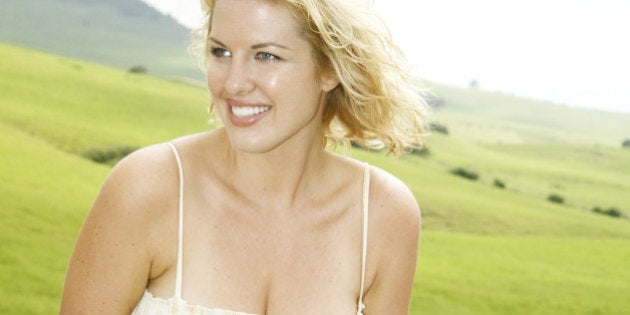 If you ask us, every girl needs a white dress, and we don't mean for a wedding.
The little white dress is just as essential as the LBD in a woman's wardrobe -- it's versatile, bold, and polished and it can be worn by pretty much everyone (read: you don't need to be thin to rock this trend). Even stars like Kim Kardashian, Cobie Smulders, and Kate Dennings have jumped on the white bandwagon.
This summer, equip your closet with a cute white frock (or two, or three...) and lighten up. Whether you're into flowy silhouettes or like a little more structure, you're sure to find a white dress for you. Plus, it's time we gave our beloved all-black ensembles a little break, no?
Check out the picks below for some of the best plus-size white dresses to rock this summer.