The House of Commons justice committee voted Tuesday against an amendment to Bill C-13, the so-called cyberbullying bill, that would have made discrimination on the grounds of gender identity a hate crime.
NDP MP Randall Garrison, who wrote the proposal, is accusing the government of altering the committee's makeup to make sure his amendment died.
Bill C-13, the protecting Canadians from online crime act, reopens the hate crime section of the Criminal Code to add additional identified groups who are targeted by hate propaganda. The bill specifies people "distinguished by colour, race, religion, national or ethnic origin, age, sex, sexual orientation, or mental or physical disability."
Garrison, the NDP's lesbian, gay, bisexual and transgender critic, proposed adding transgender or "gender non-conforming" to the list.
Reached by phone Tuesday, Garrison said, "I keep reminding people this is about a group in Canada that is the most subject to hate crime."
What surprised him, he said, is that he believed the majority on the committee, including some Conservatives, were in favour of his amendment.
When Justice Minister Peter MacKay appeared before the committee, Garrison related, he told NDP justice critic Françoise Boivin he had no problem with the amendment "in principle."
MP believed majority was on his side
Garrison said he also believed Conservative committee members David Wilks and Gerald Keddy were in favour of his amendment, because both MPs were among the 18 Conservatives who voted for a private member's bill he introduced in 2013.
That bill was similar to his amendment. It makes discrimination on the basis of gender identity a crime under the Human Rights Act and the Criminal Code.
The bill, C-279, passed in the House of Commons in March 2013, but 15 months later has not yet been voted on by the Senate.
On Tuesday, Garrison tweeted he was "appalled" when Wilks was pulled from the justice committee and Conservative MP Bev Shipley substituted for him.
Shipley had voted against Garrison's private member's bill last year. On Tuesday he voted no to Garrison's amendment.
Keddy "changed his vote," Garrison said. Keddy, who did not respond to a request for an interview, had not only voted for Garrison's private member's bill in 2013, he was also one of only four Conservatives to vote in favour of same-sex marriage in 2005.
At committee, Conservative MP Bob Dechert said the government could not support Garrison's amendment because it would be "inappropriate" while Garrison's private member's bill on the same subject was before the Senate.
Laws concerning the rights of transgender people have been unpopular with many Conservatives, including MP Rob Anders, who dubbed Garrison's private member's bill the "bathroom bill" because, he said, it would give men the right to enter women's washrooms.
Garrison said the same objection has been heard at the Senate.
"My bill has nothing to do with bathrooms. They [some senators] went on about men who would dress as women and have access to bathrooms. That's illegal and that would remain illegal."
Garrison said he thinks Conservatives on the committee killed his amendment because they also intend to defeat his private member's bill in the Senate. "The Senate has had the bill for over a year," he said.
An identical bill of Garrison's, which also passed in the House of Commons, was on its way through the Senate in 2011, but died when the last federal election was called.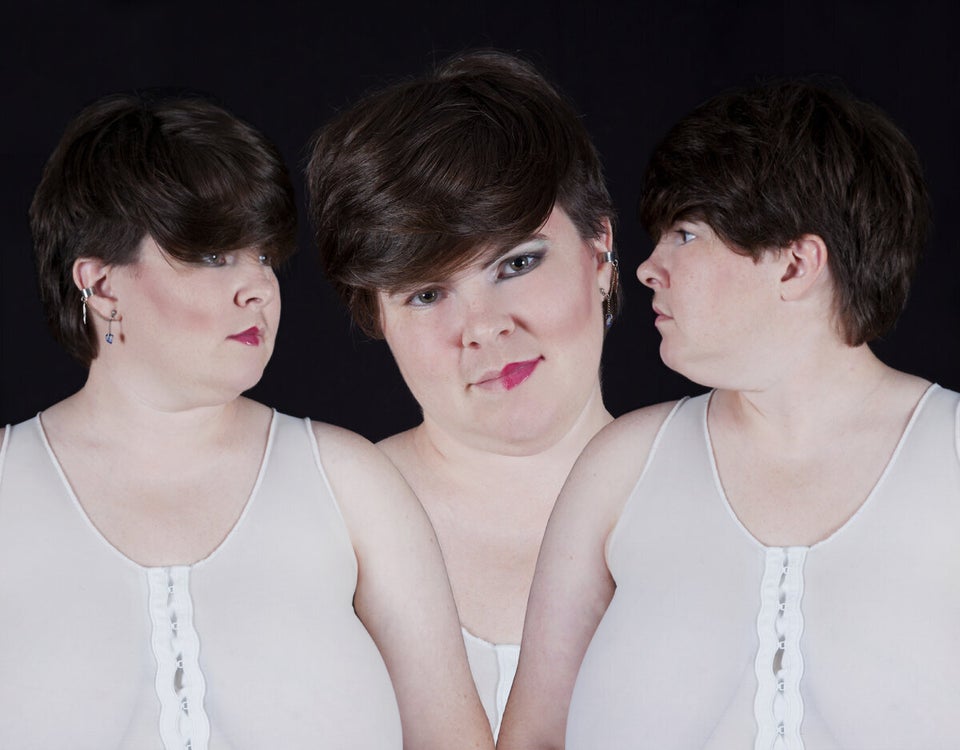 Visible Bodies: Transgender Narratives Retold