Constable Dave Ross' dog Danny broke the hearts of a nation Tuesday as he cried at the foot of his dead master's casket.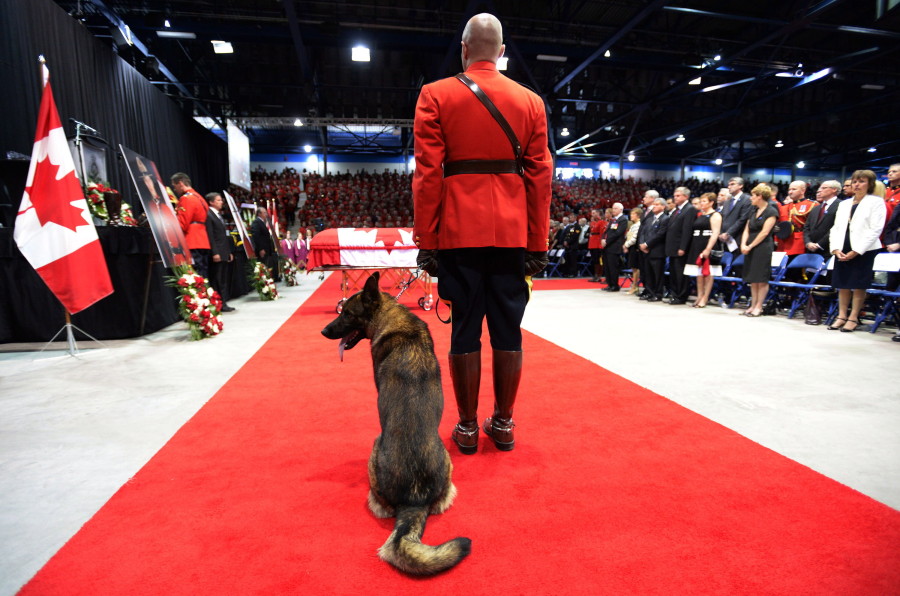 (THE CANADIAN PRESS/Sean Kilpatrick)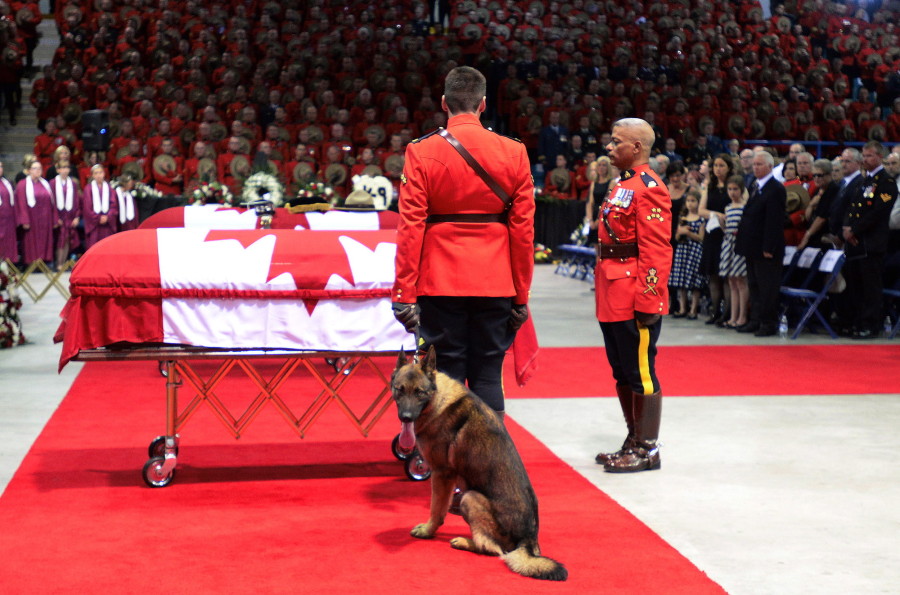 (THE CANADIAN PRESS/Sean Kilpatrick)

SUBSCRIBE AND FOLLOW
Get top stories and blog posts emailed to me each day. Newsletters may offer personalized content or advertisements. Learn more
Police service dog Danny has been whining since being placed beside hearse carrying handlers casket

— Natasha Pace (@NatashaPace) June 10, 2014
During the funeral procession earlier in the day, Danny jumped up to sniff Ross' RCMP stetson.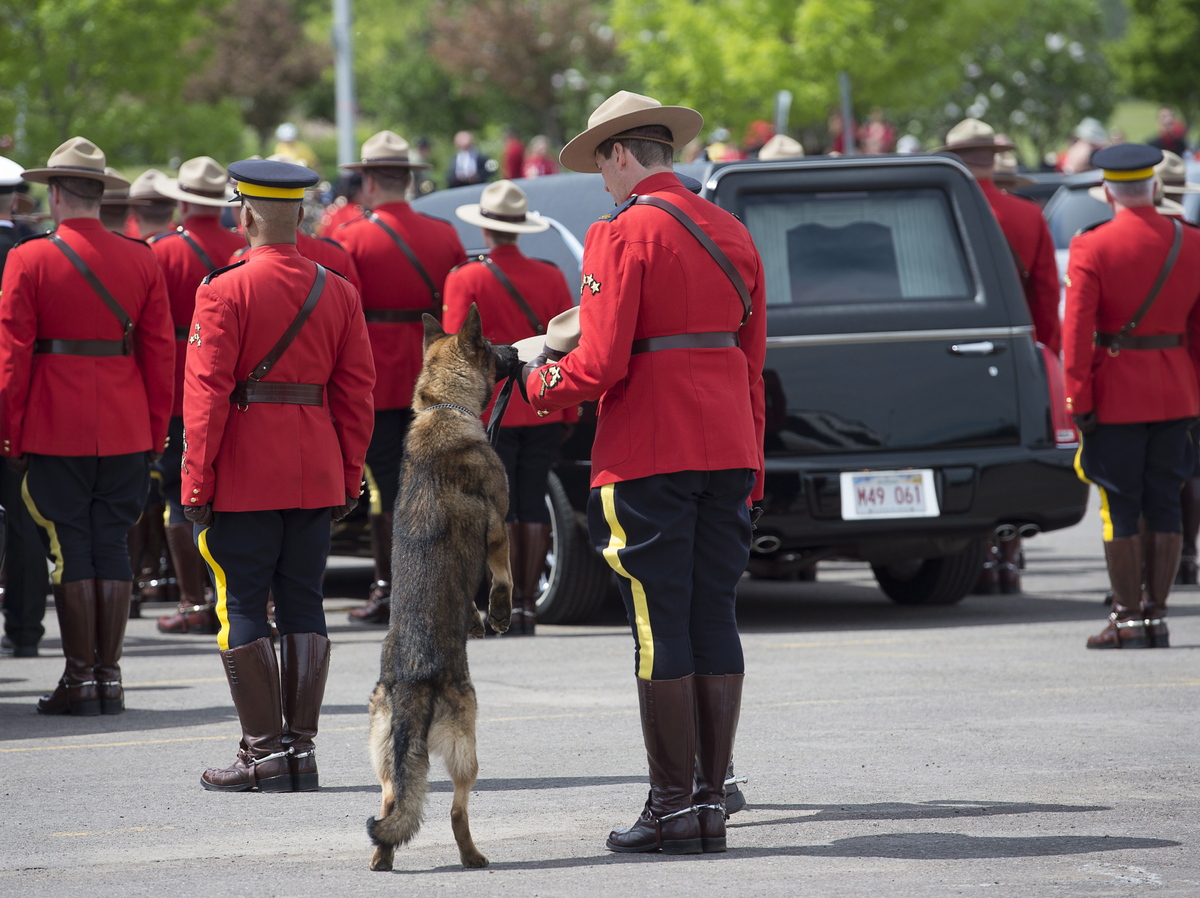 (THE CANADIAN PRESS/Andrew Vaughan)


Ross, 32, served as a police dog handler and general duty officer. He leaves behind his pregnant wife Rachael and a 19-month-old son.
Ross was killed in Moncton last week, along with fellow officer Douglas Larche and Fabrice Gevaudan. All Canadians, and Danny, mourn them today.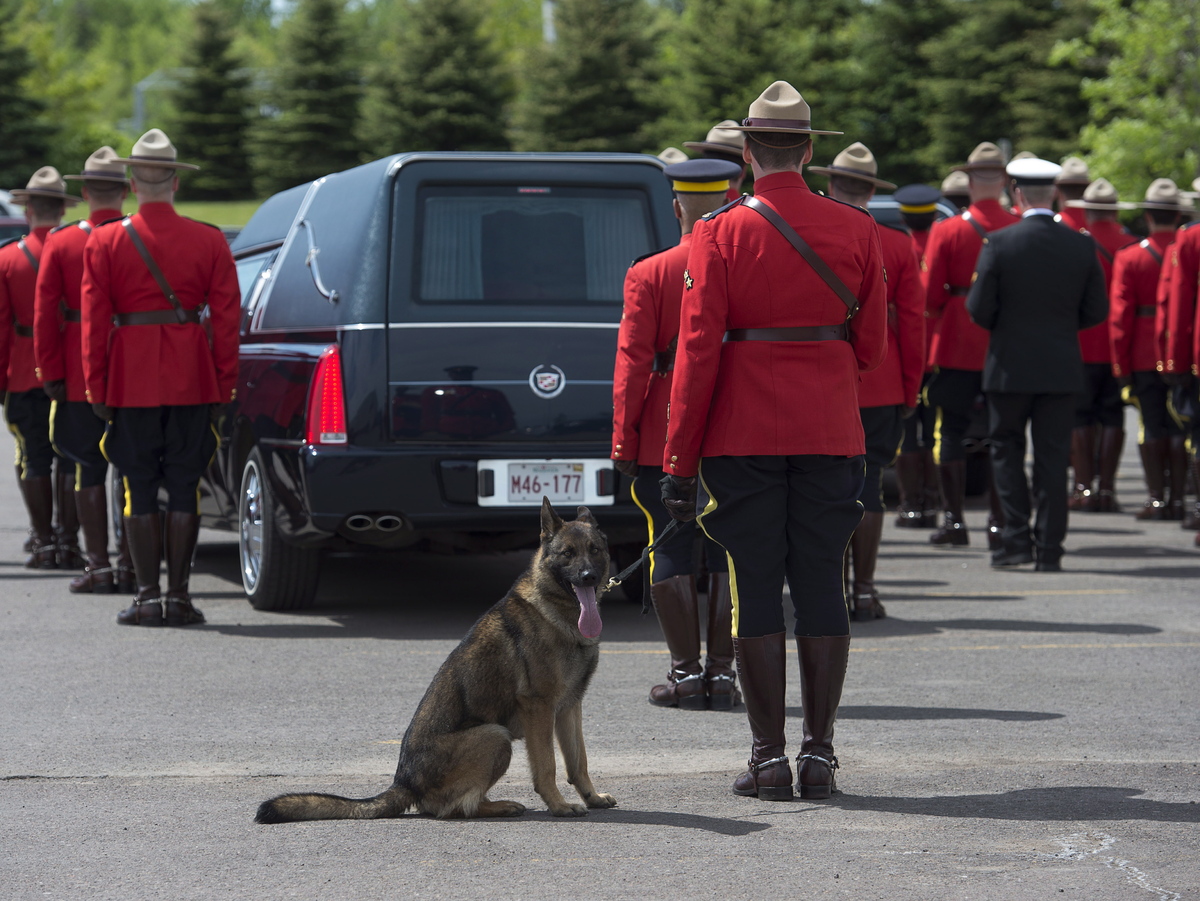 (THE CANADIAN PRESS/Andrew Vaughan)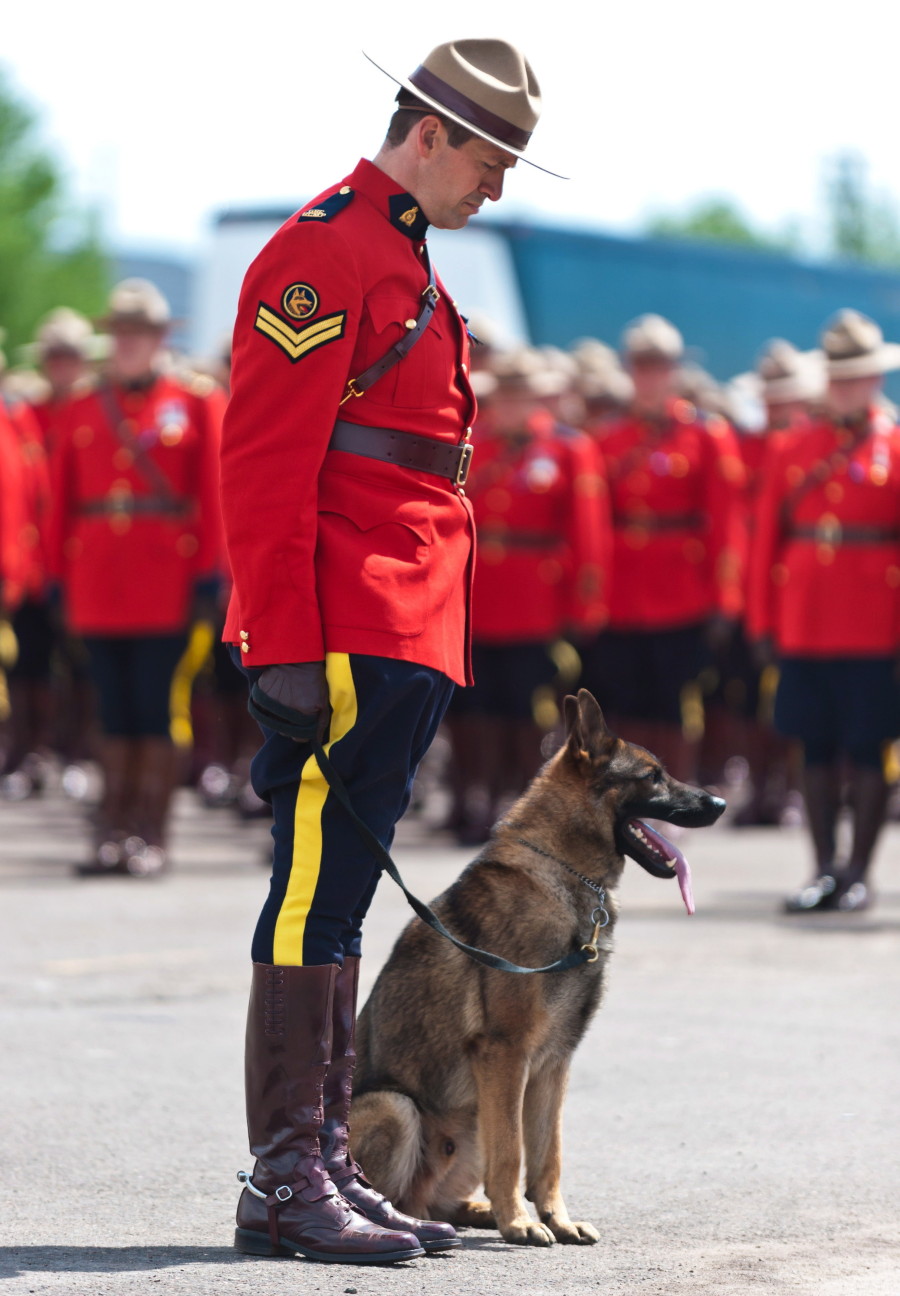 (THE CANADIAN PRESS/ Marc Grandmaison)

Photos of Cont. Ross' police dog Danny get me every time. Very sad. I was told yesterday that he still looks for Dave pic.twitter.com/4R1CUBzV4z

— NB Tweeters (@NBTweeters) June 10, 2014
Also on HuffPost
Moncton Remembers The Fallen