In her first solo appearance since the royal tour in Australia and New Zealand, Kate Middleton made a stunning, yet incredibly simple statement at a breakfast reception in London on Tuesday.
The Duchess sported a cream and navy sailor-inspired dress by luxury British clothing line Jaeger. Accessorizing with pointy navy pumps, simple accessories and a navy clutch, the Duchess looked crispy clean at the Royal Maritime Museum to launch Britain's bid in the America's Cup, according to Daily Mail. The last time we saw Kate in Jaeger was in September of 2012, when she donned this yellow shirt dress while she and Prince William were in the Solomon Islands.
For her beauty look, Kate kept it au naturel. With very little blush, perfect hair and a simple black liner, the Duchess has definitely been playing it safe lately. Then again, can we blame her? After a recent wardrobe malfunction and controversial butt photos, the Duchess chose an A-line skirt, keeping in mind London's windy weather.
The dress is currently on sale for $182 on the designer's site -- but we all know how quickly anything Kate wears goes out of stock.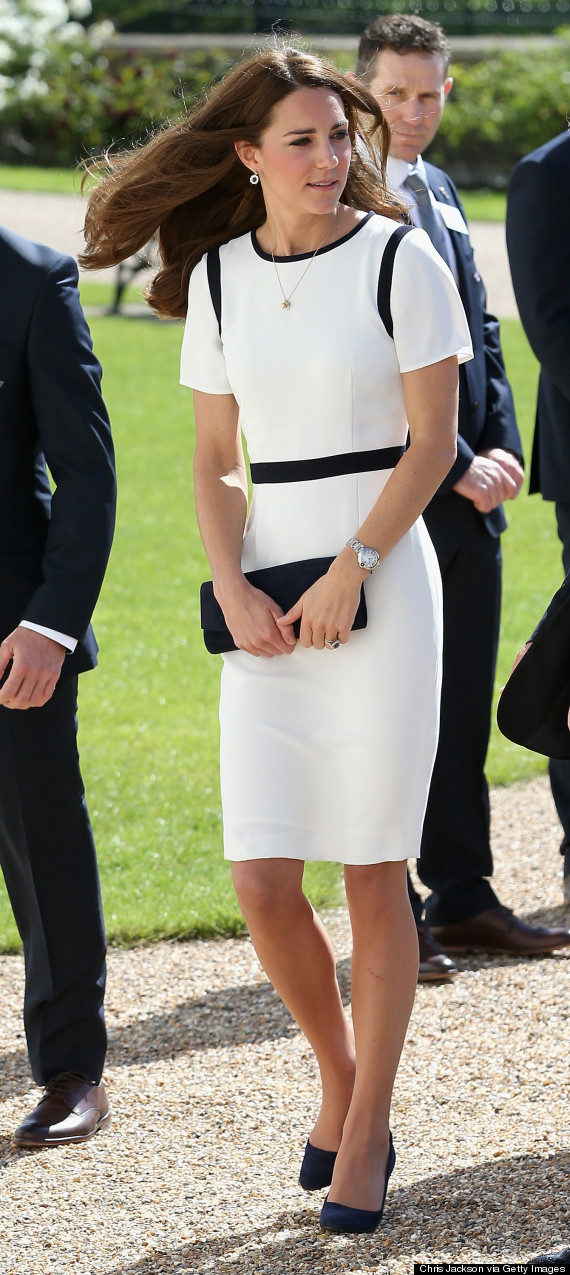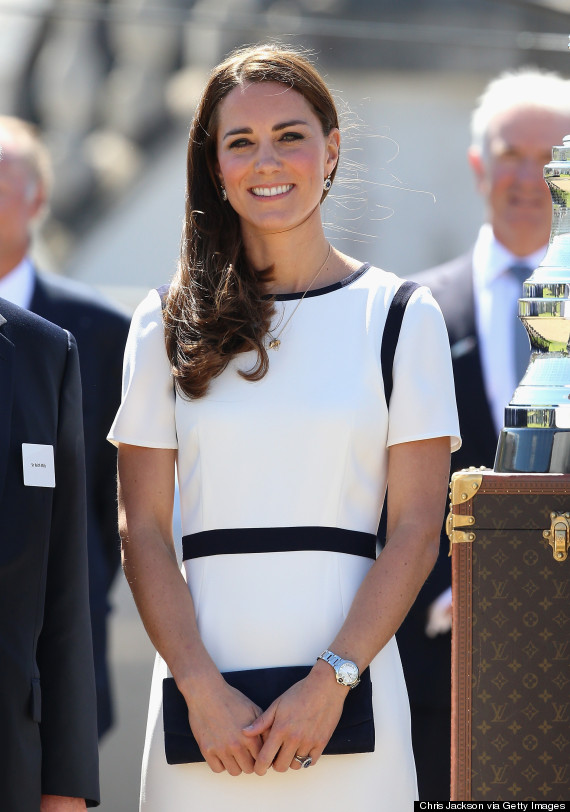 At the event, the nautical-inspired Duchess was joined by Olympic sailor Sir Ben Ainslie, who is also backing the bid. Kate was also shown a sailing boat, according to Reveal.co.uk, and as most of us know, Kate is pretty fierce on the waters herself. The Duchess previously got to show off her skills when she beat her husband in a sailing race back in April, again, looking stylish.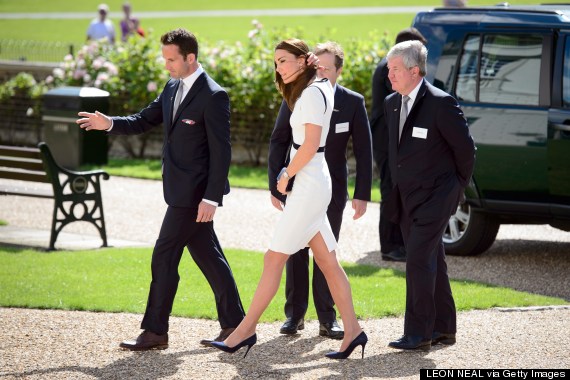 And in case you were wondering, it didn't look like her butt guard was on site. What do you think of the outfit? Boring or chic? Let us know in the comments below: