Miley Cyrus had choice words — or letters — for fellow former Disney starlet Selena Gomez at a stop in Milan, Italy on her Bangerz tour Sunday.
A YouTube video shows Cyrus reaching into the crowd and pulling out a cardboard prop with Gomez's face on it as she sings her song, "FU."
The chanteuse holds the prop as she sings, "I don't really have much to say/I was over it the second that I saw her name." She then tosses the prop back into the audience and keeps singing the song to a large puppet on stage.
Of course, this doesn't necessary mean that Cyrus and Gomez have a beef. Miley's a jokester, and we're willing to bet she was just kidding around.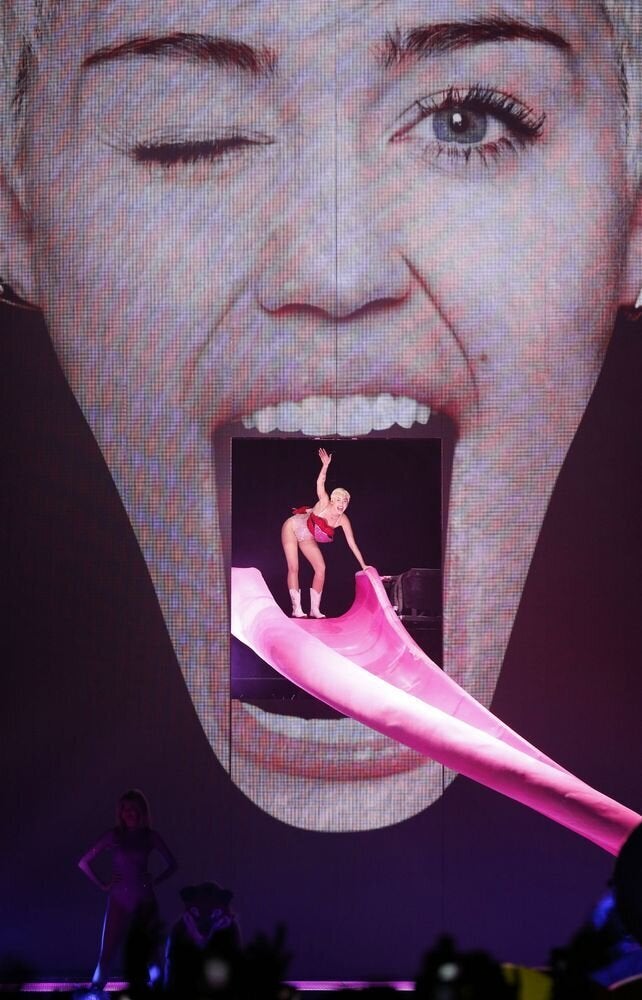 Miley Cyrus Brings 'Bangerz' Tour To London