Mindy Kaling, we don't know where to look first!
From her stunning black leather and crystal Miu Miu bag to a gorgeous long-sleeved minty optical dress by Marc by Marc Jacobs, the "Mindy Project" star is doing fashion in all the right ways.
Spotted at the FOX Girls' Night Out event in North Hollywood on Monday, Kaling pulled her figure-flattering outfit together with black pumps and sparkly Anita Ko jewelry, according to the actress's Instagram page. The 34-year-old wore a pretty red lip, smokey black eyes and even rocked pink nail polish -- talk about the perfect colour combination.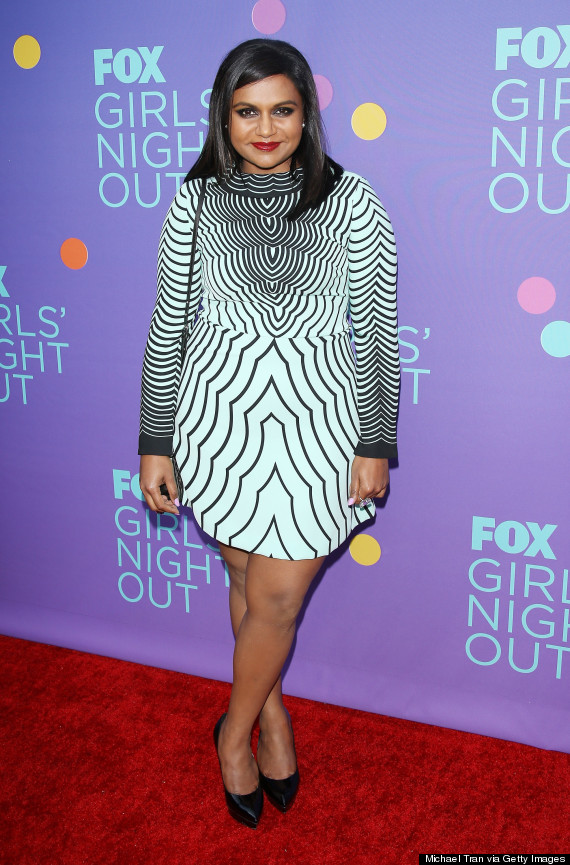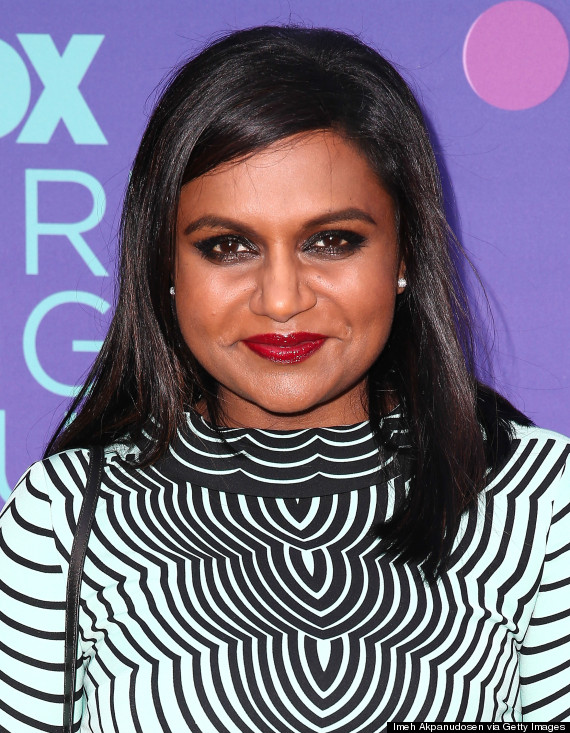 Kaling was joined by fellow FOX stars Jane Lynch of "Glee" and Yeardley Smith (yes, Lisa Simpson) of "The Simpsons." The stars hosted a Q&A session for their FOX shows, followed by a reception.
Calling her look her best Megan Draper (the wife of Don Draper on TV's '60s-era "Mad Men"), the fashionista posted several photos on her Instagram page at the event and even one Photoshopped with Garfield the cat.
Are you in love with this look? Let us know in the comments below: