Danny, the police service dog who broke Canada's heart when he cried at partner Const. Dave Ross' funeral, may yet find himself back on duty with a new handler.
It is unusual for a service dog to be paired with a different officer, but that may happen in Danny's case, according to an RCMP press release. Ross' wife Rachael says it wouldn't be fair to retire a dog that "loved his work as much as Dave did."
"Anytime Danny barked at home, it would be to get Dave to open the truck door so they could go to work," she said.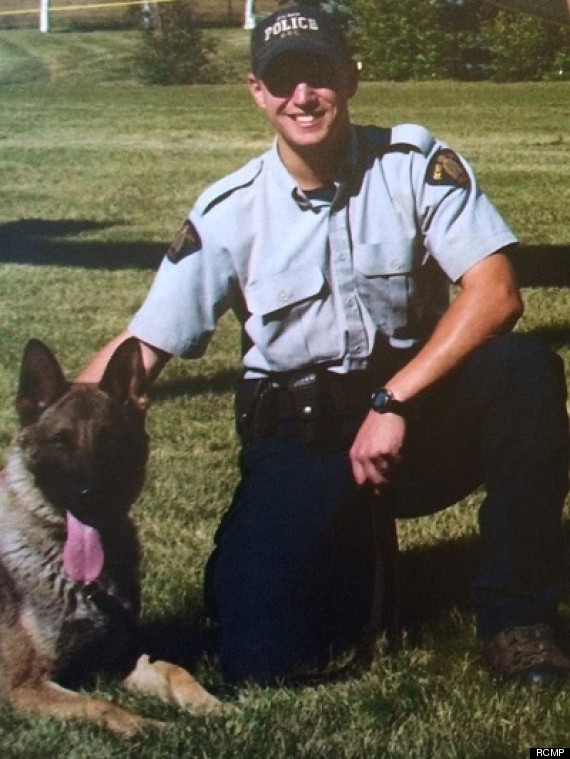 Danny will be paired with another officer as soon as a new RCMP handler needs an animal. When that happens, the pair will go through a bonding period and then to the RCMP Police Dog Service Training Centre in Innisfail, Alta. for three weeks in order to ensure the they both meet the force's standards.
Ross started working with Danny on Dec. 4, 2012 and they began formally training together on April 22 of last year. They finished training in August and were teamed for less than a year before the Ross was killed in last week's shootings in Moncton, N.B.
The Canadian Press captured some heartbreaking photos of Danny at Ross's funeral.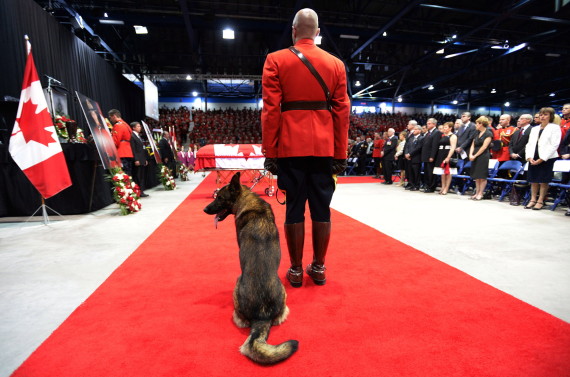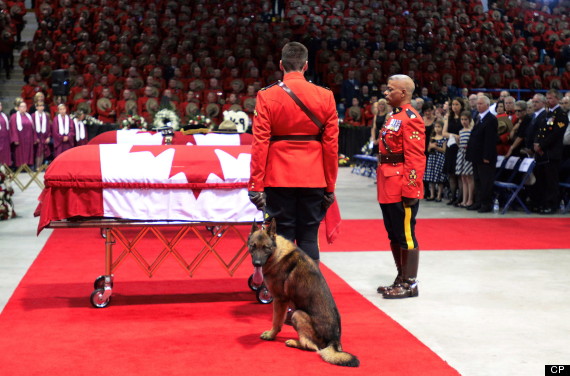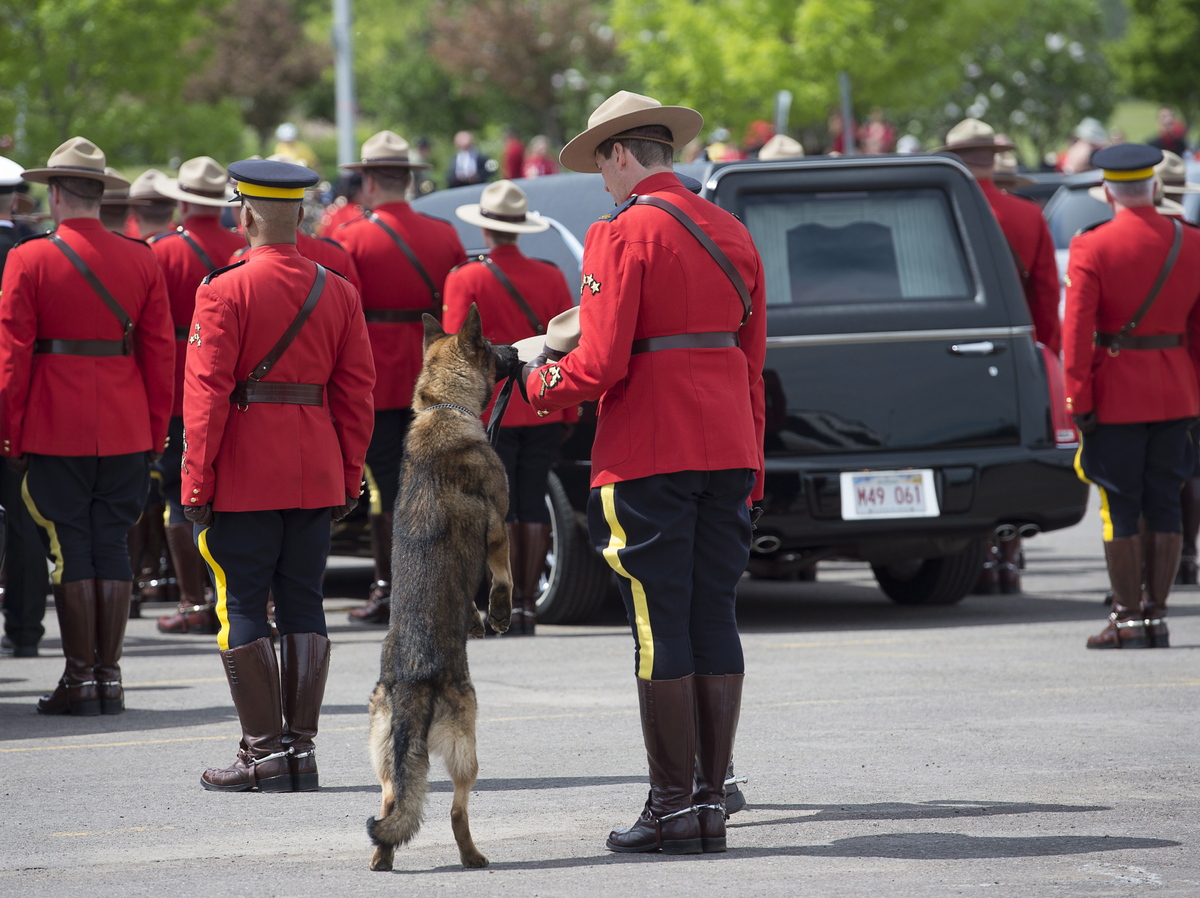 Also on HuffPost
Moncton Remembers The Fallen