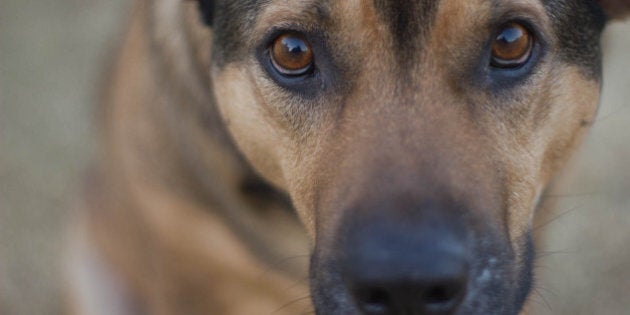 Two former Normerica Inc. warehouse workers claim the Ontario-based pet product company had employees routinely switch pet treats between different brand name packages and re-date them, after they were imported from China and Thailand.
They claim mouldy and stale pet treats were sent out to stores for sale.
Duck, sweet potato and chicken jerky treats imported by the company and sold by Loblaw, Costco and other retailers are among brands suspected of making dogs ill.
The accusations from former employees came after CBC's Go Public revealed Costco is continuing to sell pet jerky treats from China, despite being warned by a pet owner whose veterinarian believes treats purchased there killed her puppy. The treats are imported into Canada by Normerica Inc.
The company has since had the Duck Tenders the dog consumed tested by the lab it uses.
"The results of the testing confirmed the absolute presence of poultry as a single ingredient, that being duck," said Mortec's report. "We concluded no untoward unwanted suspect substances were present in the finished product."
Numerous tests by the FDA on jerky treats also found no substance that would cause the illnesses, but it is still investigating.
The two former employees who said they worked in an Etobicoke warehouse for Normerica contacted Go Public to report concerns they had over how the products were stored and handled.
One sent pictures to back up their claims. They said they did not take the pictures to make them public, but decided to do so after reading Go Public's piece on the potential link between the treats and dog deaths.
Treats 'sitting there for years'
Both former employees spoke on the condition they would not be named. Go Public also agreed not to disclose the duration of their employment. Both worked for Normerica in recent years.
One said a large part of their job was removing old product from packages that were stale or overstocked, then repackaging or relabelling it in different brand name bags — with a new date stamp.
"Some [of the jerky treats] had been sitting there for years. Dated back to 2008. We would use X-Acto knives to open the packages and then repackage them under new [product] labels and change the date on the new package [to 2011 for example]," said the former employee.
"It was disgusting ... the warehouse wasn't clean enough to have open food."
Normerica president Colin Gleason denied packaging dates are changed, but didn't explain the photos of products being repackaged.
"We do not repackage stale product and sell it with a new date code," said Gleason in a statement. "Our company policy on any product that is approaching the date code is to donate it locally to animal shelters."
"Some [treats] that were not packaged properly got mouldy," said the other former employee.
As a result of these allegations, Loblaw said it is removing all products from Normerica off its shelves.
"Thank you for bringing this matter to our attention. We are taking it very seriously," said a statement from Kevin Groh, vice-president, corporate affairs and communication.
"We have been in contact with the vendor and are in the process of removing the implicated products from our store shelves as a precaution until our investigation is complete."
Costco said none of the products imported by Normerica and sold at Costco are stored at the Ontario warehouse in question.
"We receive the treats directly from Asia to the Port of Vancouver where it is sent to our distribution centres," said Costco spokesman Ron Damiani.
"Random testing is also conducted on each container of product before it ships."
Customers shocked by mould
Two customers also contacted Go Public to say they bought treats packaged under the Vitalife brand and were shocked when they opened the bags and found mouldy product.
Andrea Challis said she bought Vitalife's chicken fingers in February at Costco in Nepean, Ont. Unlike its duck and sweet potato treats, that Normerica product is made in Canada.
"I bought the treats for my three-year-old mini golden doodle Avery, thinking they were a good alternative to the treats made in China," said Challis.
"When I opened the bag, there was mould everywhere. The best-before date was November 2015. I wrote to Vitalife and never received a response. I returned the treats to Costco, filled out a report and was told that someone would follow up," said Challis.
"Costco's response was nonchalant ... like they'd heard it before. I never heard back."
Cathi Iacuitto of Vancouver said her Havanese shih tzu Cooper has been chronically ill, with digestive problems, since eating Vitalife treats she purchased at Superstore and Costco.
She said she returned a bag of chicken jerky because it was mouldy.
"Under close examination of the treats using a magnifying glass there was a mould growing similar to a light Fusarium, which could be toxic," said Iacuitto, who inspects grain shipments for the federal government.
"I explained to Vitalife that their product made my dog sick and they should have to pay the vet bills. They took no responsibility and instead sent me a refund for the product I returned to them," said Iacuitto.
"Right now is the third time he has gone in [to the vet]. This bill so far is quoted at $711 and after the lab results may cost me more."
The former Normerica employees said the repackaging and re-dating of Vitalife and other products was done after shipments from overseas arrived in large containers. The treats had been irradiated and packaged already, in Asia, under various brand names.
They said some of the shipping containers arrived with bugs in them. They also said the warehouse was not air-conditioned or properly ventilated, so some of the products sat for months in overheated conditions.
"We have no record of "bugs" showing up in containers coming to that facility," said Gleason, the Normerica president.
"We do, however, have a policy in place … that should a container show up with "bugs" it would immediately be placed in quarantine and the pest control company would take the appropriate actions to deal with the issue. We have used the services of Abell Pest Control for the last five years."
"A bunch of times we would get product and there were bugs in the containers," the former employee said. "Nothing got thrown out."
They said all the repackaging happened long after samples were sent to a Canadian lab for testing. Most of the products ​were never tested, they said, and were then interchanged in packages under the Vitalife, Canyon Creek and President's Choice labels.
"There were multiple brands in each [shipping] container," the first source said.
"They would unpack and repackage the stuff in different brand name packages," said the other source. "I would repackage and then down the line they would be re-dated."
They said workers often didn't wear gloves and did the repackaging on cardboard surfaces that weren't clean. One of the ex-employees estimated they would repackage and re-date approximately 1,800 individual packages of dog treats every two weeks.
"If we needed to ship out an order of Vitalife treats and we didn't have enough, we would open up the President's Choice bags and put them in Vitalife bags."
"You could really notice the treats when they got old because they would crumble in your hands [when the package was opened for transfer to another package]."
Both sources said they believe customers are charged more for treats packaged under the Vitalife label, but they said all were the same product.
Gleason said the practices at the warehouse are subject to outside scrutiny.
"Our manufacturing facilities are certified with the Global Food Safety Initiative (GFSI). As such they are audited annually and certified to the same calibre as any human food manufacturing facility. Additionally, we are subject to random audits by our retail customers as well as inspections by the Canadian Food Inspection Agency."
However, the first former employee also said that when Normerica was expecting clients or other visitors to the warehouse, they were told to pretend they were doing other jobs
"They would come in, and we would be told to make it look like we were doing inventory."
Submit your story ideas to Kathy Tomlinson at Go Public
Follow @CBCGoPublic on Twitter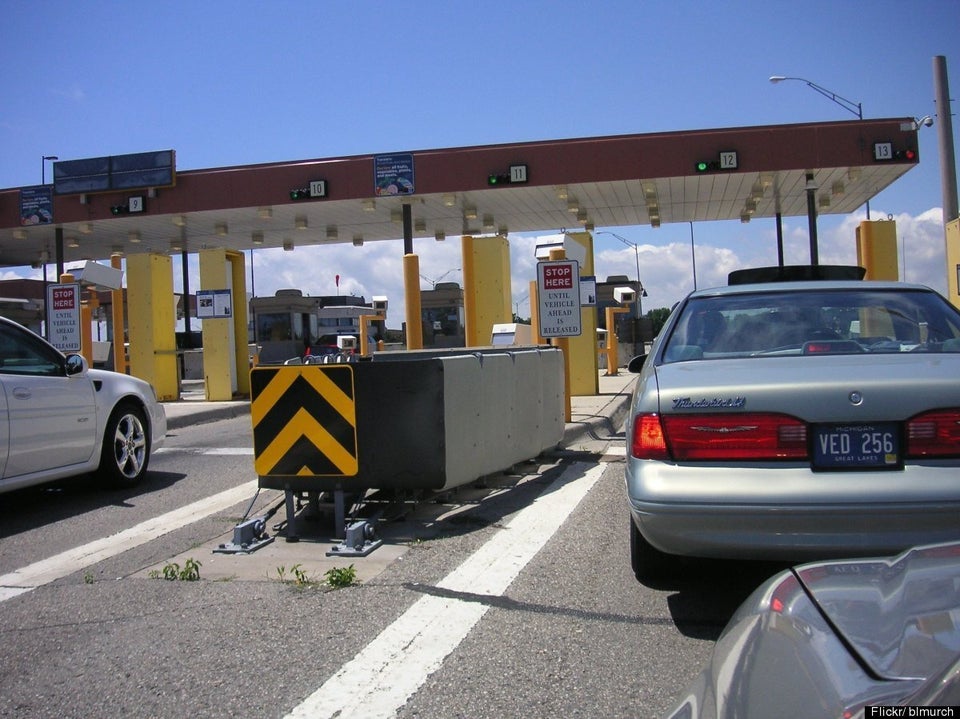 Cross-Border Shopping: What You Need To Know