With the 2014 World Cup in full swing, you may wonder how to keep track of so many soccer games happening in the next few weeks.
To help you out, we're hosting a dashboard on our website that will show game schedules, scores, standings and much more to help you stay informed throughout the tournament.
You can find the full schedule of games and which groups teams are playing in below.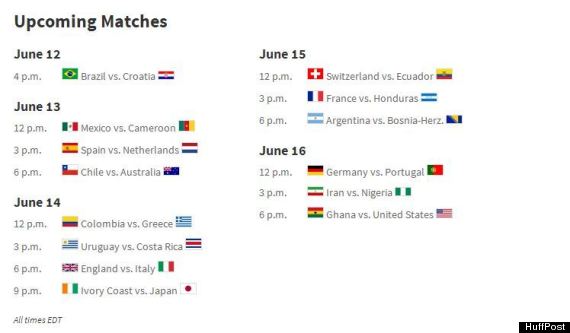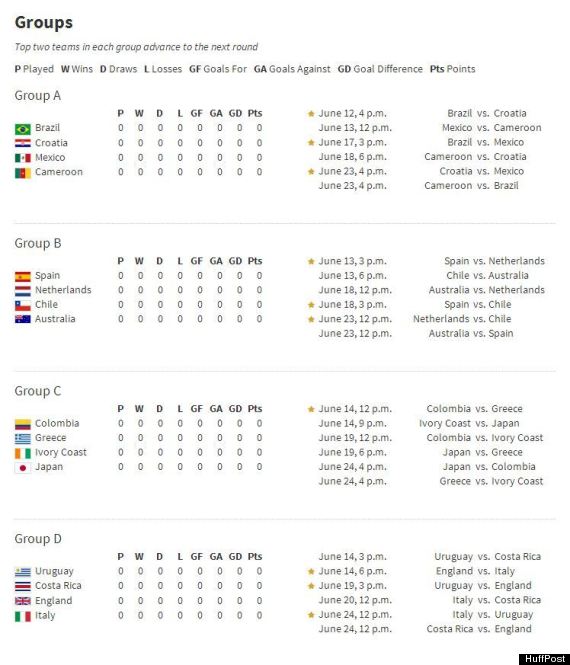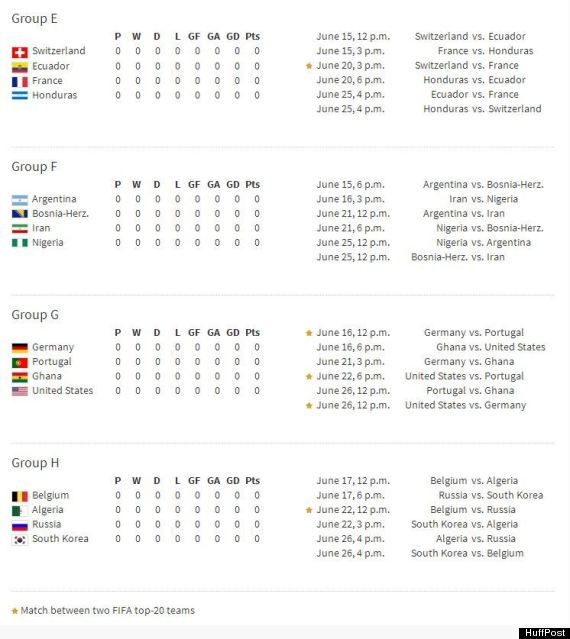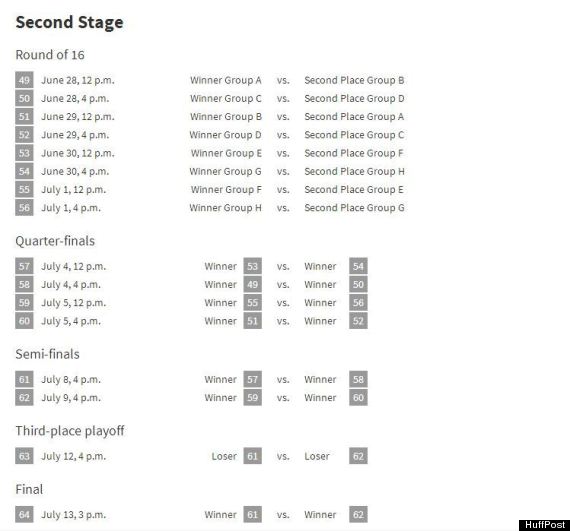 And here's a few World Cup stories ahead of what should be a great set of games.
Teams to watch at the World Cup

32 of the hottest soccer players
Like this article? Follow our Facebook pageOr follow us on TwitterFollow @HuffPostCanada
Also on HuffPost
World Cup: Greatest Pictures