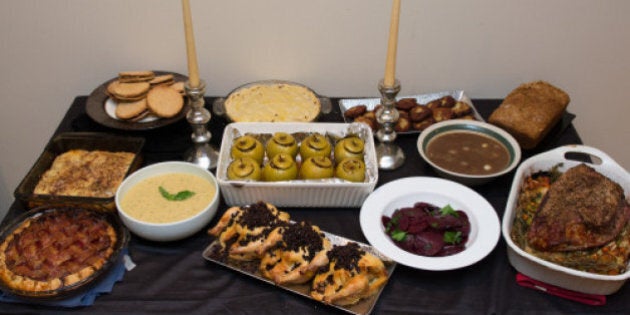 The Cambridge, Mass.-based blogger has kept herself busy in recent months, bringing tantalizing dishes envisioned in the popular fantasy series by author George R.R. Martin to life.
Howden, an MIT graduate, told The Huffington Post Canada it all began when her boyfriend gave her a copy of the series' official companion cookbook (yes, it exists), which has recipes inspired by various regions of the Seven Kingdoms.
She's made everything from the velvety Sisters Stew, which is "thick with leeks, carrots, barley, and turnips white and yellow, along with clams and chunks of cod and crabmeat," to a platter of rich, bite-size Dornish creamcakes.
Howden used to make one or two dishes for her and her boyfriend, but then began inviting friends over for Sunday feasts when new episodes of the HBO show aired.
"This book's been really fun because there's a lot of normal-tasting food, but there are different things, different flavours that you really wouldn't think to put together," she said.
One example of an offbeat combination is the beef and bacon pie: a wicked mix of savoury and sweet, cradled in a flaky crust. Howden finishes her version with a diabolical bacon lattice top.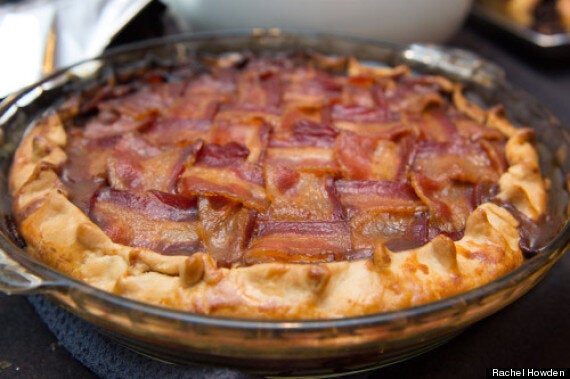 "Putting stew meat and bacon with dates and prunes isn't something I'd normally do, but it's actually delicious," she explained.
Howden has earned an online following of hungry fans, including the cookbook's authors. They have joked about how her blog is going to bump their book sales, she said.
With season four set to wrap up on Sunday, Howden hasn't yet crafted a grand menu to feed her guests for what is teased as the "best finale" showrunners David Benioff and Dan Weiss have "ever" done.
But that doesn't mean she's short on ideas.
"King's Landing has so many different dishes that are described there that I can probably do another entire feast based on that area," she said.
As for her favourite dish, Howden says she has soft spot for a Winterfell favourite: the beef and bacon pie.
Treat yourself to a tour of Rachel's epic feasts: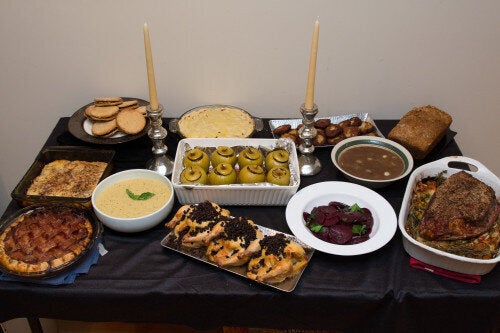 Epic 'Game Of Thrones' Feasts