The animals that have been tapped to pick the winners of the 2014 World Cup have a tough act to follow.
Their predecessor, Paul the Octopus, correctly predicted the results of eight games in the 2010 tournament but died later that year, Mashable reported.
The "psychic" octopus would predict matches by swimming to one of two boxes filled with food that had a country's flag on it.
But his prognostications weren't flawless. Paul incorrectly predicted that Germany would beat Spain in the Euro 2008 final, BBC News reported.
So who's going to fill the void that Paul left behind? Let's meet our contestants.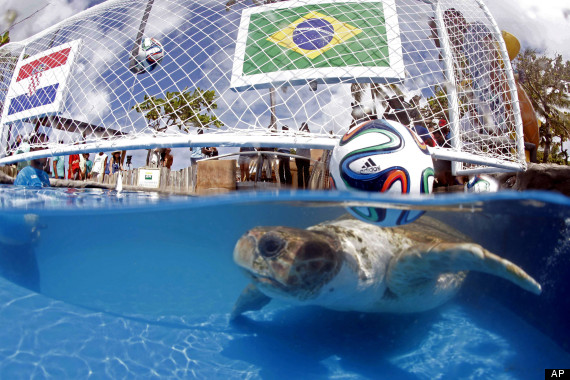 The loggerhead turtle at the Praia do Forte sanctuary north of Salvador, Brazil chose a fish hanging from a Brazilian flag to predict that the host country would triumph over Croatia in the opening game.
Pets at Home has tapped Roo to pick the World Cup winners after she correctly predicted that Pineau de Re would win this year's Grand National title, the U.K.'s Metro newspaper reports. She picked England to defeat Italy in their opening match this Saturday by choosing a bowl of dog biscuits with the country's flag on it.
Nelly, an elephant who lives at Serengeti Park in Hodenhagen, Germany, accurately predicted the results of the 2010 World Cup and Euro 2012, so she's a natural to pick this year's winners, The International Business Times reports. She makes her predictions by kicking a ball into a goal with national flags attached. So far she has predicted that Germany will beat Portugal, though she also picked the U.S. to overtake Die Mannschaft. Her pick record is 30 for 33.
Waslawi and Shaheen, the Racing Camels
Waslawi the racing camel stuck his neck out for a massive upset in the opening World Cup game, (incorrectly) predicting Croatia to overtake host Brazil, Abu Dhabi's National newspaper reports. Shaheen, meanwhile, correctly picked the Netherlands to beat Spain in the group stage.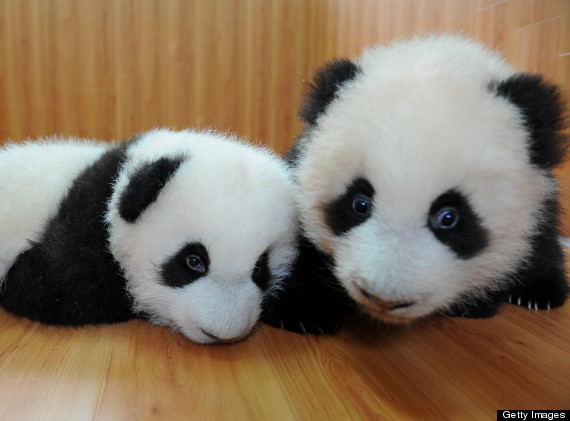 China may not have made the World Cup this year, but that doesn't mean it can't have a place in the competition. A group of panda cubs from the Giant Panda Protection and Research Centre in Sichuan has been tasked with predicting matches through a series of activities, the South China Morning Post reported. In the group stage, they'll take food from baskets to predict a win, loss or draw.
(For the record, the pandas pictured above are not the same pandas.)
Like this article? Follow our Facebook pageOr follow us on TwitterFollow @HuffPostCanada
Also on HuffPost
World Cup: Greatest Pictures