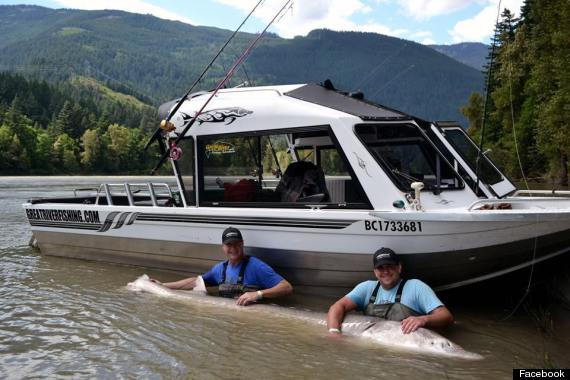 A 19-year-old has captured what is being called one of the largest white sturgeon ever caught on the Fraser River.
Paul Jarvis and his dad Ron came to B.C. from Atlanta, Georgia for a three-day fishing trip (their first time fishing together), according to Great River Fishing Adventures. Paul caught the sturgeon on their first day out.
The fish was so large that when Paul first saw it on the end of his line, he thought it could be a shark.
It took more than an hour to bring the fish, which measured just over 11 feet long and weighs an estimated 880 pounds, to shore, said Great River Fishing.
Paul's discovery is the fourth giant sturgeon caught in the river in the last two years, reports CBC News.
Sturgeon are a protected species, so after the fish was measured and photographed, it was released.
With files from The Canadian Press
Like Us On Facebook

Follow Us On Twitter
Also on HuffPost