Leave it to Mariah Carey to post a selfie from 17 years ago and pass it off as a picture from today.
The 44-year-old posted four photos on her Twitter page last week, one of her hot self and three pictures of her twins, "Dem Babies," Moroccan and Monroe. And while the "#Beautiful" singer said she was spending "quality time" with her kids, the Internet was quick to notice Mariah's selfie wasn't so current.
Buzzfeed called out the singer's tweet, noting they saw the exact same photo on an episode of "The Oprah Winfrey Show" in 1997. The photo featured a youthful Mariah dressed in a white tank top, black liner and lip gloss, laying in a bed solo, with the description "quality time with #dembabies.. so much happiness!!" (and no, no #latergram hashtag to be found). Some on Twitter called out the mom's obvious fail, others were so focused on her adorable kids, they didn't even care.
And while we're still uncertain if the singer was trying to troll us or just took a picture of a picture, her "trick" became more of a joke than anything.
But in all seriousness, the singer basically looks the same. Nice try though.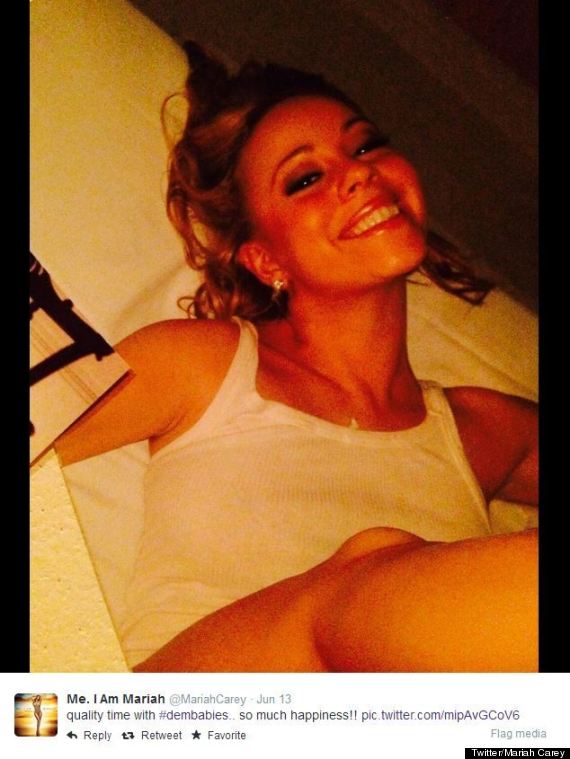 Also on HuffPost