Father's Day might be for dads, but as Kate Middleton, Duchess of Cambridge, learned yesterday, it's the kids who will always need the attention.
Catherine and Prince George attended the annual Jerudong Trophy Polo Match at Cirencester Polo Club in which Prince William and Prince Harry participate to cheer them on, though the young prince (like any baby) just wanted to explore the world around him. It was Prince William's first Father's Day.
George, who will be 11 months on June 22, crawled along the grass and walked with his mother's help.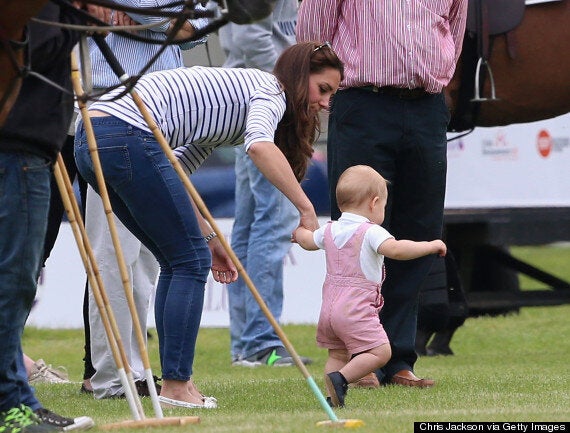 The pair also helped in the traditional divot stomping at half-time to help restore the field.