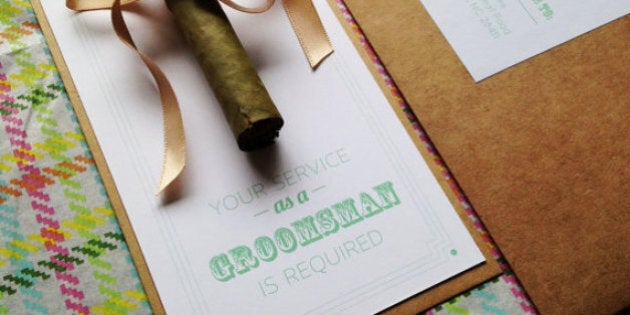 It's wedding season, and that means it's time for friends of brides and grooms-to-be to stand stoically by their sides as they pledge their lives to each other.
There are plenty of ways to say thank you to the men who will dutifully see a groom off into marriage (not to mention give him a proper bachelor sendoff), such as cufflinks, money clips, cigar boxes and more.
However he does it, it's important for a groom to thank his friends for witnessing him take the first steps into the rest of his life.
Here are some ideas for gifts to give your groomsmen: