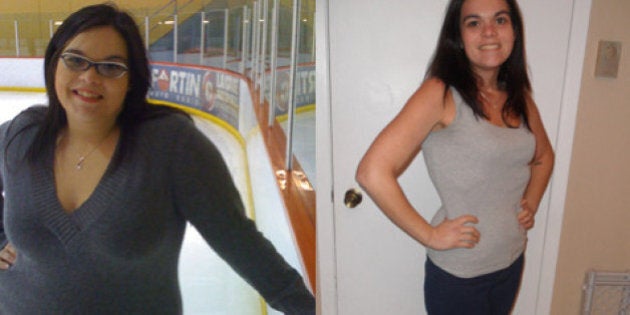 WHO: Julie Piette, works in accounts receivable
CITY: Deux-Montagnes, Que.
By The Numbers: 235 at my heaviest, currently 135, for a total weight loss of 100 pounds
The Weight Gain: I was skinny up until the age of eight — that's when I started putting on weight. I grew an appetite, and it didn't take long for the extra weight to set in. I remember going to the pediatrician and him telling my mom I was overweight, that I needed to start exercising and being careful with what I eat and when. But I was already eating out of boredom and becoming more and more lazy.
The only diets I tried were to not eat junk. At this point I was 13 and well into my teen years. Trust me, the world made it a point to tell me that I was fat. Throughout high school I managed to lose weight but it was always a yoyo. By the time I was 25, I went on the scale and was so disgusted with myself. I tried multiple diets, like a naturopath, dietitians, and fitness classes. I just was not into it, and of course like all things, we expect immediate results, which only discouraged me more.
The Final Straw: When I found out I was pregnant with child number two, I was so worried about how much more weight I would gain. It was then that I decided the minute I gave birth that I'm going to do it once and for all. For me, for my kids. Being overweight takes a lot out of you. Self-worth, self-confidence, self-esteem, not to mention health issues. I hated myself and it was affecting my home life. It wasn't fair to myself or the people around me.
Story Continues Below. Check out more of our inspiring weight loss stories: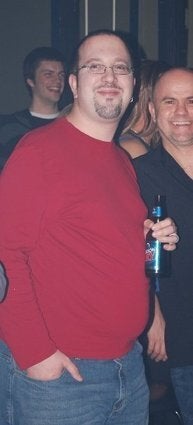 Lost It: Weight Loss Success Stories
The Plan Of Attack: While I was pregnant I kept seeing these posts on Facebook for this Better Body Bootcamp, and I saw some before and after pictures and said to myself, 'maybe this will be it for me.' In January 2013, they started a Laval bootcamp. I joined immediately and kicked it into high-gear, completely changing my lifestyle. It wasn't just about working out, but doing things immediately not to procrastinate anymore. I stopped all bad habits like late-night snacking, and starting cooking every meal. After one class of bootcamp, I knew I was on the right path to success.
The Food Element: I didn't count my calories but I did portion control and read labels. The more I continued with bootcamp, the more I kept to eating healthier. I cut sugar out of my diet, and for the first time in my life I didn't miss any of the junk food I once loved. I also didn't weigh myself every day, because it could be either discouraging or counterproductive. so I would weigh myself every month. The hardest adjustment was takeout. It's an easy quick fix and a timesaver, but with my new outlook on life of being proactive, it wasn't an option.
The Exercise Factor: It took two sessions of bootcamp (of 12 classes for six weeks each) to lose my first 28 pounds, and it felt great. My self-confidence started coming back, and it made me take myself to another level of smart eating. In just a little over a year, I lost 100 pounds. I continued with bootcamp and will continue in the future. It was the best thing I ever did.
The Current Day-To-Day: My goal now is to maintain and get more fit and toned. Which is why every morning I wake up and say to myself, 'I can do it.' I refuse to go back to those dark times in my life. The one thing that I take the most pride in is simply not being lazy, and giving my kids the proper elements to a healthy lifestyle. My 5-year-old son works out with me every morning — we do 15-minute bootcamp-style workouts. We eat healthy, and are constantly on the go, being active while enjoying life. And of course, I go to bootcamp.
The biggest regret I have is waiting so long for this life change. The best advice I can give to anybody who is struggling is that anybody can do it. You need to find what you need to do in life to make it work for you. Make a list of what your bad habits are and tackle them one by one. Small changes and little adjustments add up, and the results will come, but patience and positive thinking will take you to success. Someone once told me short-term pain equals long-term gain. These are the words that I live by.
Have a success story of your own? Send it to us at CanadaLiving@huffingtonpost.com and you could be featured on the site!