churroboroughla/Instagram
What's better than a regular ice cream sandwich? One made with churros, obviously.
These tiny little sweet pleasures from the ice cream gods themselves have been making appearances at L.A.-based dessert company Churro Borough over the last week.
And while other trendy food items like the wonut or the ramen burger have seem to fallen off the foodie radar, some critics are saying the cronut (2012's biggest novelty food trend), may finally have met its match with this new idea, according to Fast Company.
Creator chef Sylvia Yoo makes all the sandwich components herself, avoiding citrus and tart flavours and making her ice cream more creamy, reports Chow.com.
"Working in pastry, ice cream was always my favorite thing to make and eat. I had dreams of running my own business, but I knew I needed my product to stand out," she told the site.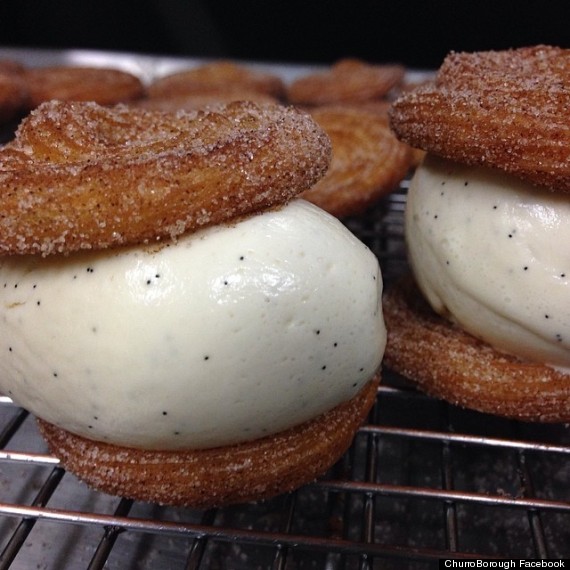 According to the bakery's site, flavours come in everything from pannacotta to strawberry buttermilk to Mexican hot chocolate. And although we don't know the exact amount of calories, Time Magazine estimates around 410 to 500 calories.
Also on HuffPost