Kate Middleton sure knows how to dress the part lately.
The 32-year-old Duchess of Cambridge was pictured visiting the reopening of Bletchley Park in the U.K. on Wednesday. The polished Duchess was dressed in a military-inspired navy blue high-waisted skirt and a matching long sleeve white and navy blouse by Alexander McQueen — her second McQueen outfit in the last few days. The royal mom first wore her skirt and top combo during a visit to Birmingham in August 2011.
Pairing her look with navy blue heels and a navy blue clutch, Kate kept her hair out and finished her look with black liner and a rosy blush. And while we've been seeing a lot of Kate Middleton in white, blue and other nautical-inspired looks in the past few days, we can't get enough!
For this occasion, the Duchess was visiting the site her grandmother Valerie Glassborow (who passed away in 2006) used to work at as a codebreaker during World War II, according to the Daily Mail. She toured the newly renovated park and met with her granny's wartime friends.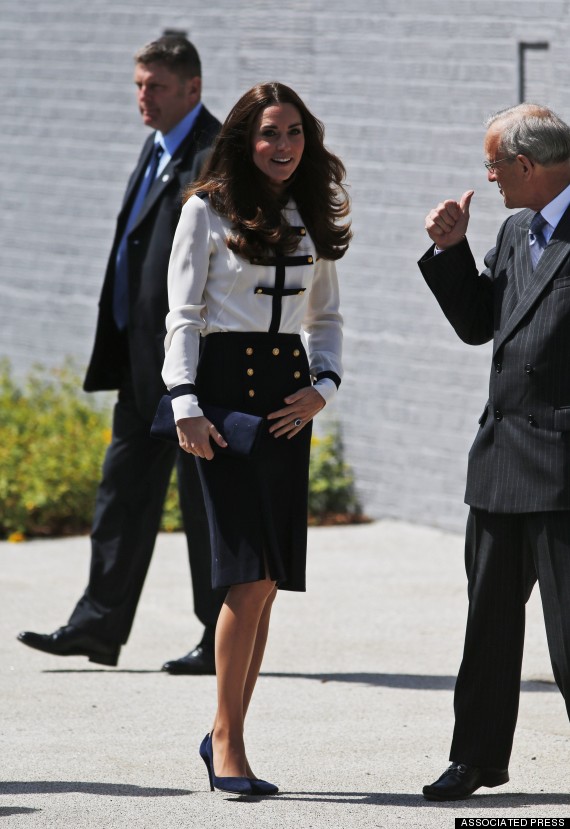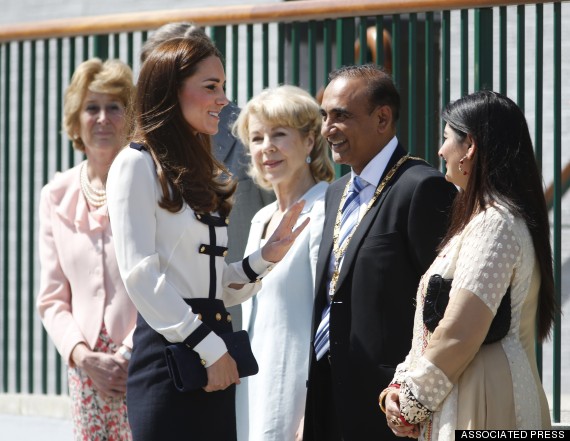 Check out even more photos of Kate Middleton below:
Kate Middleton's Best Fashion Moments