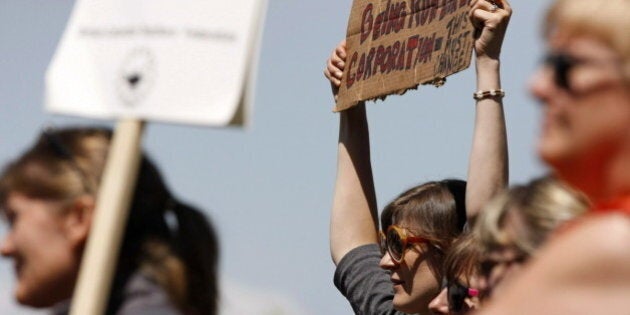 VANCOUVER - With no sign of a deal on the horizon, British Columbia's unionized teachers called Thursday for mediation in hopes an independent party could turn the key in deadlocked negotiations.
The BC Teachers' Federation asked for the third-party mediator three days into a full-scale walkout by more than 40,000 teachers across the province.
"Without having some extra support of a mediator, this could drag on," said union president Jim Iker, adding that he has requested veteran mediator Vince Ready step in.
"We're serious about getting a deal, that's why we've called for mediation."
Education Minister Peter Fassbender said the government is willing to sit down with a mediator but noted a facilitator was already involved in discussions.
"Whatever it's going to take to get an agreement, our negotiating team and this government is prepared to do what we can," he told reporters. "But it has to be an agreement that brings the (cost) gap that we clearly see ... together."
Both sides have said they want a deal by June 30, though it appears increasingly unlikely.
Fassbender described the union Thursday as "in its own orbit" and appealed directly to teachers to evaluate for themselves union statements he called "misinformation."
Iker, meanwhile, said two more days of bargaining lapsed with no progress because the government continues to under-fund the system "to pay for tax cuts for corporations."
On Wednesday, the teachers' union submitted a contract proposal with an outline of costs to the government's bargaining agent.
The collective agreement includes an eight-per cent salary increase, $5,000 signing bonus and $225 million over the life of the five-year deal for preparation time, teacher on call compensation and improvements to health benefits. It also proposes a new, $225 million annual fund to address class size and composition issues.
Fassbender rejected the proposal as unaffordable and unrealistic.
"To every teacher in this province, I clearly recognize that you're losing wages. I've heard the stories about food banks getting set up to help teachers through this time," he said, appealing directly to those on the picket lines.
"I fully understand the impact but I also clearly understand that if we're going to get an agreement, the BCTF has to become realistic.
"We are not even close in where we need to be in order to get a negotiated agreement."
The government contends that the union's salary and benefits demands adds up to a 14.5-per cent increase. That's well above the seven-per cent average settlement reached with 150,000 members of a range of other public sector unions, Fassbender said.
The government is offering a wage increase of seven per cent over six years and a $1,200 signing bonus. It says classroom conditions would be addressed by an ongoing investment of $75 million annually in a learning improvement fund. Overall, that would put $375 million towards learning conditions over five years, government said.
Both sides must agree to terms before mediation can begin. They have ruled out binding arbitration for the time being.
"Quite frankly, arbitration tends to split the baby in half," said Lee Doney, with the Public Sector Employers' Council.
"We're not about to put into the hands of a third party and get a decision that would disrespect what we've done with the other unions. We have to honour those agreements."
The minister has repeatedly said the government is not considering legislating teachers back to work.
Teachers have been on picket lines since Tuesday, following three weeks of rotating job action. But Iker said they will follow an essential services order by the B.C. Labour Relations Board to mark critical Grade 12 exams.
The government said it will lift a partial lockout so that summer school can proceed in the event of a protracted dispute, while the union hasn't revealed its intentions if no deal is reached.
The teachers' contract expired in June 2013.
A union rally was planned for Thursday evening outside the building where Premier Christy Clark's Vancouver office is located.
Follow @TamsynBurgmann on Twitter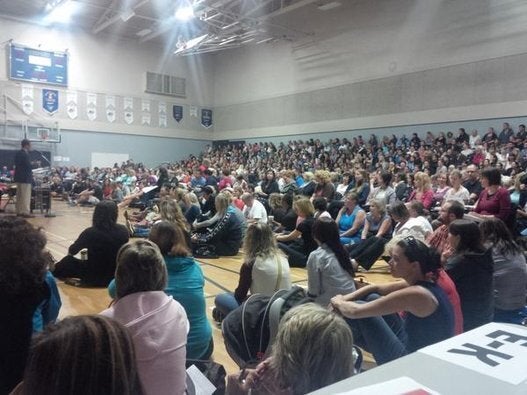 B.C. Teachers' Strike 2014