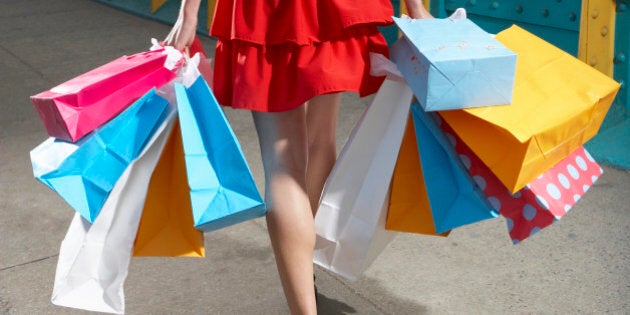 My aunt and I have pegged the end of June and the beginning of July as fashion's "sad time." It's the transition period between seasons. It's the moment all sales items start to get tired-looking, and it's a reminder of how sick of summer clothes we are (since they've been around since spring break). For a million reasons, fall can't come quick enough.
But there's still hope. Thanks to years spent scouring sales racks and finding that one thing you swore sold out two months ago, I've assembled the ultimate list of pieces you can and should stock up on during this, the most tragic time in fashion.
Story continues below gallery.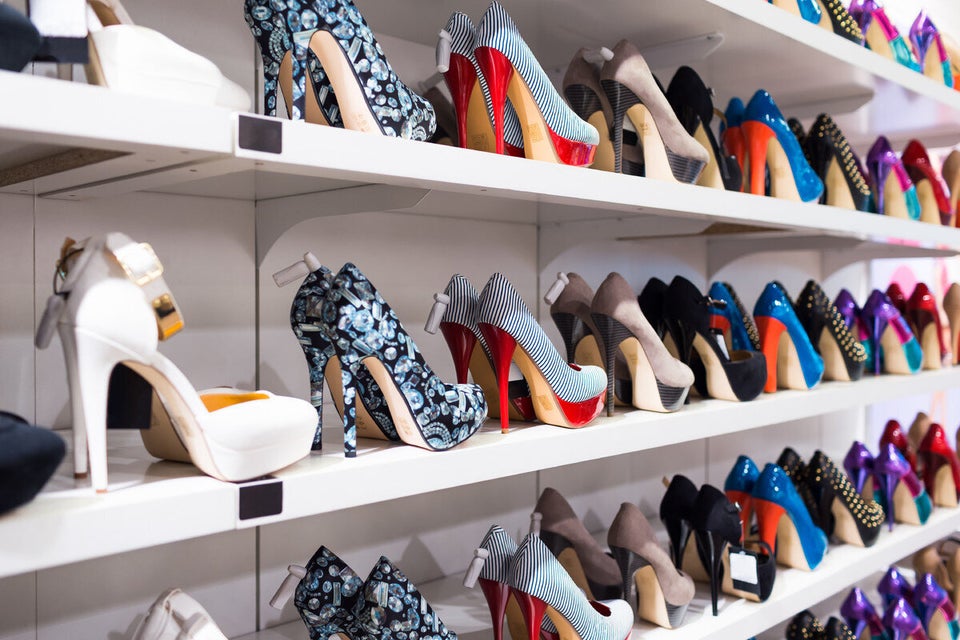 10 Things You Should Buy Now To Save Money
Let's start at the very beginning (a very good place to start): we're in the midst of BOGO – by one, get one – season. Retailers are making room for their back-to-school stock, and sandals, flip-flops, boat shoes, and anything else even resembling summer chic has no place on their shelves. So this is your chance to prep for next year. Instead of shelling out top dollar on new (albeit similar footwear) next summer, stock up for half price now and grow that collection. Then you can spend all of next year's shoe money on . . . well, whatever you want. More shoes, even.
To you or me, there may not be any difference between summer and winter jewelry – but chains and boutiques fixate on upcoming fall/winter trends and proceed accordingly. (Which is valid – at one point, we did all have to say goodbye to our seashell necklaces.) However, certain bracelets, rings, and necklaces are relative staples: bangles, clasp bracelets, lockets, and 99 per cent of rings will work just as well with your fall clothes as they do with your spring and summer ones. And the best part is, they're all super cheap now.
Your favourite underwear cut will always be available (unless the store that carries it is sponsored by Satan), but "summer" colours mean reduced prices, and yes, in your favourite styles. (Bless!) What may have once been "3 for $25" is now "7 for $20" – only in bright hues like orange, lime, fuchsia, and palm tree print. But who judges somebody on their underwear? No one worth knowing – so acquire accordingly.
Every year, leggings accompany the spring/summer stock load, and every year, they sit there, overshadowed by shorts. (Until autumn, when they're in-demand again.) This is your chance: especially since there is almost no difference between summer leggings and their fall equivalent. Now who's saving money? (You.)
5. Novelty/Graphic T-Shirts
It doesn't matter which year, which season, which trend, or which designer, novelty and graphic tees are 100 per cent too expensive to buy when they first come out. But now? Now? During the sad time? Stores are desperate to rid themselves of the jokes that were timely in summer '14. So not only can you reap the benefits of the less pop culture-oriented pieces for less, you can pick up what can soon become pajama shirts – also for less.
Whenever the cold weather sets in, tank tops are suddenly "formal" and also about two times their estimated summer value. True: a cotton-ribbed tank does not a formal top make (usually), but silk, chiffon, and even polyester are transitional materials – especially if made in the flowy and/or "works well with skinny jeans and heels" cut. Take that, Thanksgiving dinner.
For reasons no one will understand, "summer scarves" continue to try and be a thing. And look, it's not anybody's fault: most of us would love summer scarves to be a thing. But by the time 35-and-up-degree temperatures roll through, the only thing anyone wants is to wear the least amount of clothing possible. Fortunately, this means scarf ability is at an all-time high. And while winter does call for substance, autumn falls under the transitional umbrella, which means that with a light jacket or cardigan, a "summer" scarf makes the ideal counterpart. Your move now, layering trends.
It's simple: come November, you can't have too many hoodies. And while a light, beach hoodie with a coconut might not be the most November appropriate look, bright colours still work, since, frankly, they're not exclusive to hot weather months. Neutrals for autumn is a boring rule anyway – don't be afraid to challenge via fleece.
Some pieces remain the same regardless of season – retailers just bring in new versions for their autumn lines. That being said, button-ups are like jeans: necessary staples that rarely change (but change just enough so they're branded as "new"). No one will ever notice if yours has the summer 2014 buttons on it – so bask in its discounted glory.
Feathers might be best for summer, but headbands? Barrettes? Hair clips? Embellished bobby pins? Those are fair game for any season – and (you guessed it!) on sale now. There's no rule that your hair accessories have to be in-step with the varsity style autumn usually dictates. (Unless you're Blair Waldorf, and in that case, you own the Upper East Side: why are you reading this list? And will you please be friends with me?)