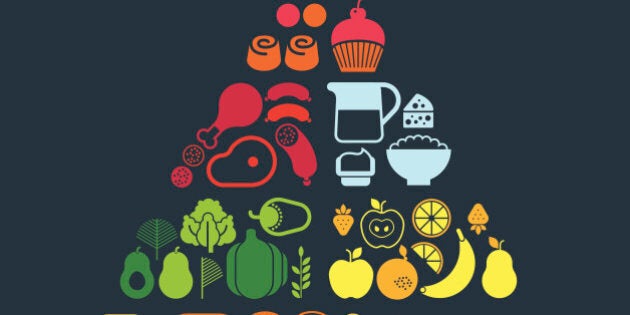 Behold: this is Canada's first food guide.
Making its rounds on Reddit over the last few days, the guide features milk, fruits, vegetables, cereals and bread, meat, fish etc. and eggs as their main categories. Under each subhead, Canadians were basically encouraged to eat a bit of everything at least once every day.
Even though this version of the food guide may seem easy to follow, it was difficult for Canadians to pinpoint exactly the amount of food they needed to consume on a regular basis. According to Health Canada, the 1942 version of the guide was developed by the Nutrition Division of the federal government in collaboration with the Canadian Council on Nutrition, after surveys revealed Canadians had poor access to food. This guide, or these "rules" were intended for wartime programs to educate people about the maximum amount of nutrition they should get every day.
These days, even though experts argue Canada's current guide needs a major update, the guide looks completely different than it did 72 years ago. Today, our food guide has four categories: vegetables and fruit, grain products, milk and alternatives and meat and alternatives. The guide also features more detailed descriptions of the amount of food we should eat, and offers more variety for vegetarians and people with allergies, for example.
Check out the 1942 Food Guide and the current one below: