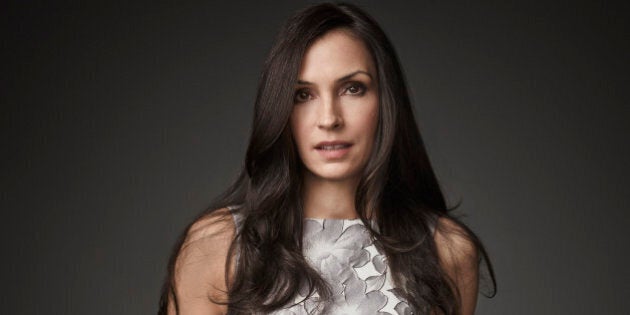 HuffPost Canada TV has been given exclusive photos of the cast glamming it up. After you get used to them in civilian garb, it's a nice change of pace. Cast members Bill Skarsgard, Landon Liboiron, Madeline Brewer, Madeleine Martin and Famke Janssen look amazing.
Article Continues After Slideshow!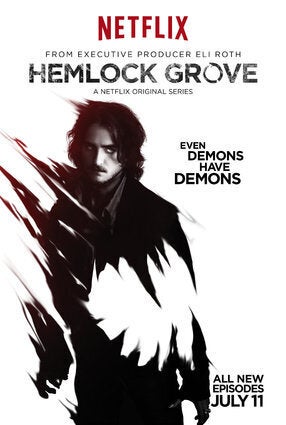 Season 2 continues with the town coming to grips with the shocking massacre incurred by one of its deadliest creatures. Roman and Peter are faced with new responsibilities and the realities that come with adulthood. Roman's relationship with his mother (Famke Janssen) is all but dead as he struggles with his unwanted birthright and the disappearance of his sister, Shelley (Madeleine Martin).
Peter moves in with Destiny (Tiio Horn) and is forced to get a job after his mother is sent away. Meanwhile, in search of a new life, newcomer Miranda Cates (Madeline Brewer) heads to Hemlock Grove with a profound effect on Roman and Peter. Norman (Dougray Scott), still reeling from the loss of his family, must face the harsh truths uncovered about those he still loves.
Season 2 of "Hemlock Grove" will be available for streaming on Netflix and Netflix Canada on July 11 at 12:01 a.m. PT.