How did Kim Kardashian even get this dress on?
The reality television star was snapped wearing an incredibly skintight white rope Balmain maxi dress, featuring gold rings and a zipped back. The figure-hugging gown was paired with gold stilettos and a chunky gold necklace during the MailOnline's VIP party at the Cannes Lions 2014 festival on Wednesday.
What do you think of this dress?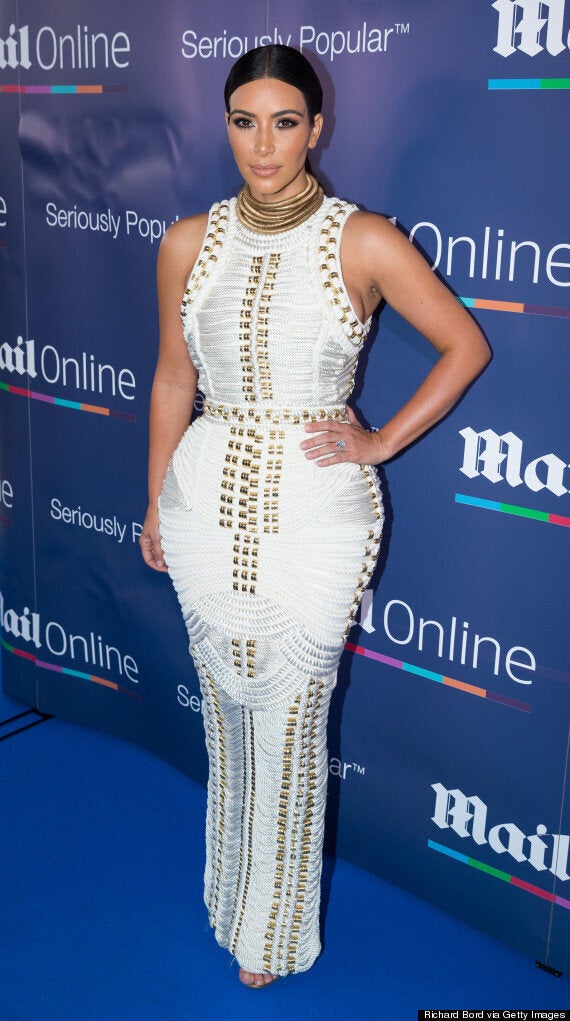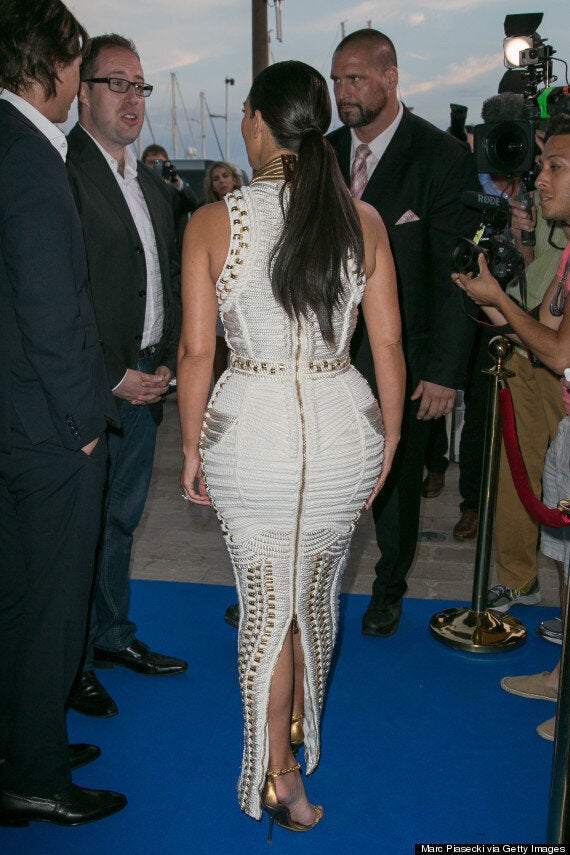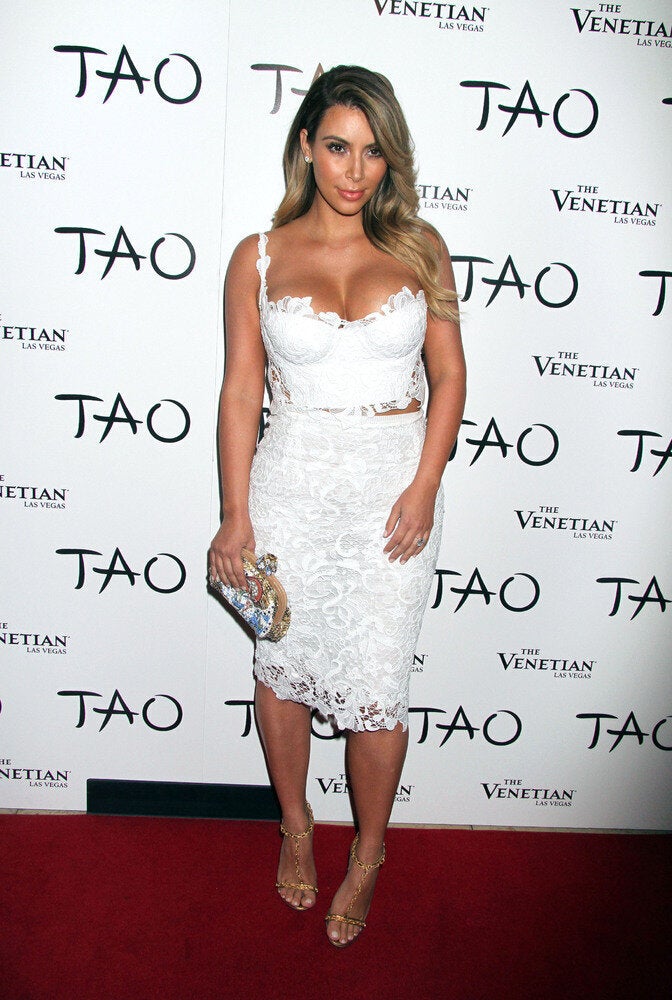 Kim Kardashian's Many Looks