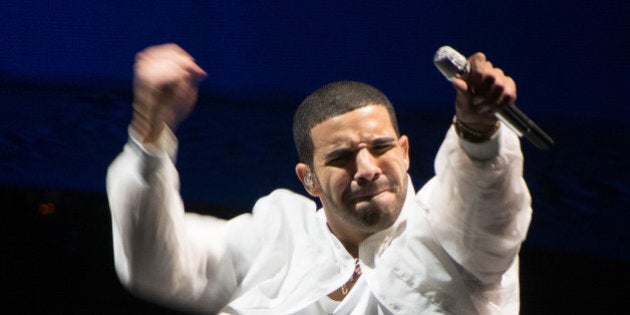 This year's Polaris Music Prize Long List was announced this morning in Calgary with some newcomers and some old pros vying for this year's award.
The 40 albums range from established international artists such as Drake and Arcade Fire for "Nothing Was The Same" and "Reflektor," respectively, to artists such as Quebec metal outfit Gorguts, Inuit singer Tanya Tagaq and the inaugural year's winner Owen Pallett.
Notable absences include Ryan Hemsworth, whose "Guilt Trips" won this year's Juno Award for best electronic album, and Broken Social Scene ringleader Kevin Drew's solo album "Darlings."
The announcement featured TSN personality Dave Hodge, Elliott Brood's Mark Sasso, Operators/Divine Fits member Dan Boeckner (previously nominated as a member of Wolf Parade and Handsome Furs) as well as Calgary mayor Naheed Nenshi. Basia Bulat performed after the long list was read.
The nominations resulted in 189 different albums mentioned from 190 journalists, critics and bloggers from across the country. The long list will be curtailed into a ten-album Short List which will be announced on July 15. The winner will be named during a gala ceremony at Toronto's Carlu set for Sept. 22. Last year's winner was Godspeed You Black Emperor for "Allelujah! Don't Bend! Ascend!"
Here are the 40 Long List nominees for this year's Polaris Music Prize (in alphabetical order) after the slideshow:
2014 Polaris Music Prize Long List:
Philippe B – Ornithologie, la nuit
Basia Bulat – Tall Tall Shadow
Cousins – The Halls Of Wickwire
Cowboy Junkies / Various Artists – The Kennedy Suite
Dead Obies - Montréal $ud
DIANA – Perpetual Surrender
Drake – Nothing Was The Same
Frog Eyes – Carey's Cold Spring
Jimmy Hunt – Maladie d'amour
Jessy Lanza – Pull My Hair Back
Kalle Mattson – Someday, The Moon Will Be Gold
Moonface – Julia With Blue Jeans On
Mounties – Thrash Rock Legacy
Odonis Odonis – Hard Boiled Soft Boiled
Owen Pallett – In Conflict
Pink Mountaintops – Get Back
The Sadies – Internal Sounds
Shooting Guns – Brotherhood Of The Ram
Rae Spoon – My Prairie Home
The Strumbellas – We Still Move On Dance Floors
Thus Owls – Turning Rocks
Timber Timbre – Hot Dreams
Chad VanGaalen – Shrink Dust
YAMANTAKA // SONIC TITAN - UZU