You've never seen a mugshot like this before!
The Stockton Police Department in California released the mugshot of convicted felon Jeremy Meeks, and the Internet is going completely nuts about it. But why, you ask? Well, to put it quite simply, Meeks is hot. Just have a look for yourself: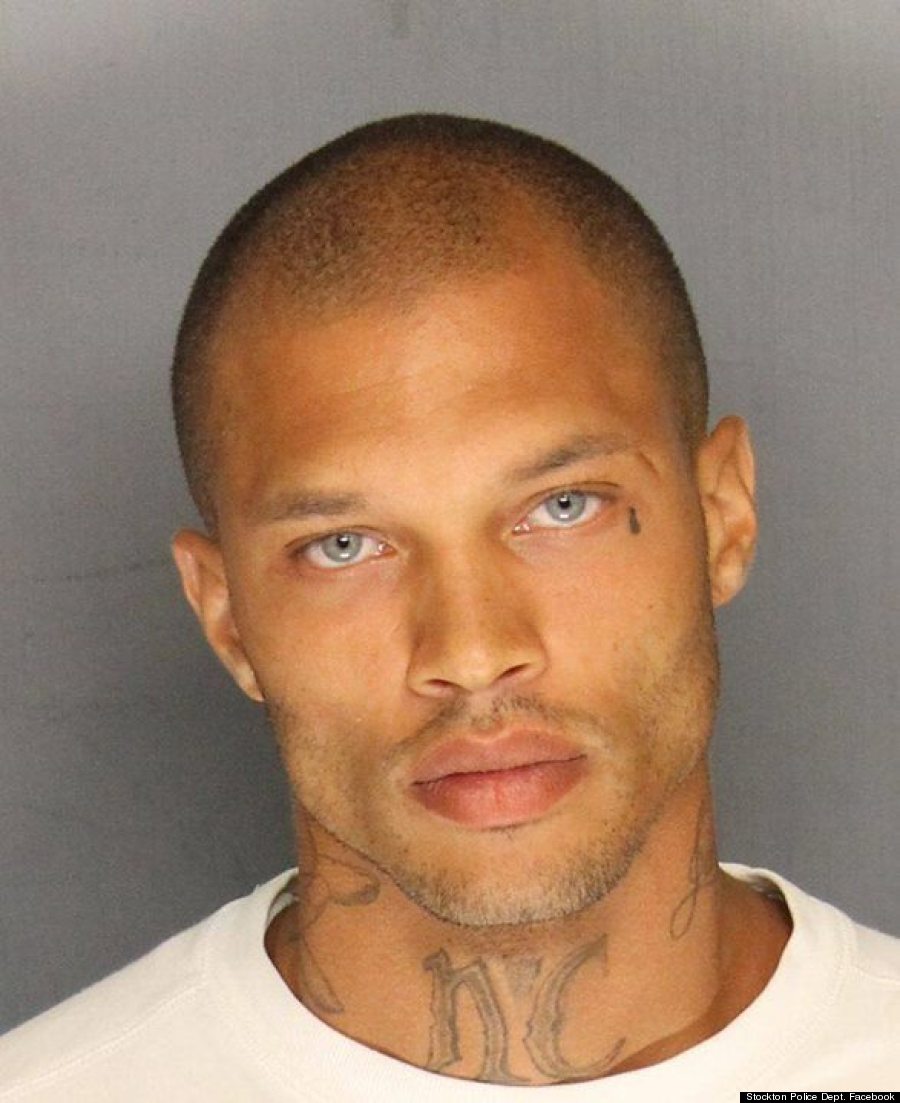 In the photo, the 30-year-old Stockton felon, and accused weapons offender, stares directly into the camera, his baby blue eyes piercing straight through the lens (and the hearts and souls of women everywhere). The model-like mugshot also shows off Meeks' incredible bone structure and chiseled jaw. It's been shared more than 2,400 times, and garnered over 30,000 likes in a day.
It might be the recent release of the second season of "Orange Is the New Black," or Meeks' (obvious) bad boy appeal, but instead of feeling nervous looking at this felon, all we're doing is swooning.
Since the photo was posted, the online community has become ablaze with memes (of course), some of which are of particular interest to us style mavens.
One Twitter user photoshopped Meeks' head onto a Calvin Klein ad:
Y'all so talented RT @FUCCl: #FreeJeremyMeeks pic.twitter.com/duw0BkLTby"

— Yung ButtascotchChip (@Awkward_Duck) June 20, 2014
While another placed him in a Dolce & Gabbana ad:
Lmaoo I am sorry I just to laugh at the way his looks could have used in the fashion industry #jeremymeeks pic.twitter.com/shAYHm38Ln

— 2dandee00 (@2dandee00) June 20, 2014
And there's also Hugo Boss and Givenchy versions:
😩😂👏 call @hugoboss call @givenchyofficial call @calvinklein #freejeremymeeks #calvinklein #hugoboss #givenchy #je... pic.twitter.com/XD2Z4YU6D6

— Eribe Ramirez (@EribeRami9) June 20, 2014
We definitely wouldn't mind seeing this striking face while flipping through the pages of our favourite glossies. And we're betting Meeks gets a ton of modelling contract offers once he's done his time (which is currently being determined by the courts).
And this isn't the first time a convict stole hearts -- remember "Attractive Convict," Meagan Simmons? We guess mugshots are the new headshots.