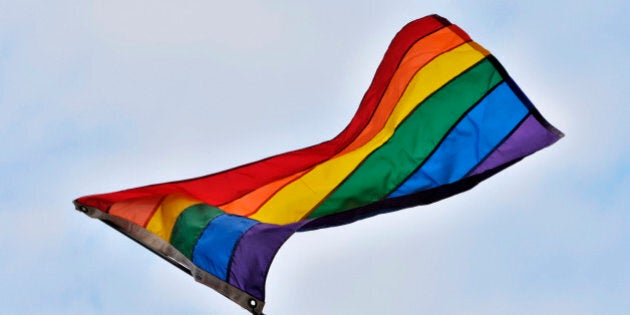 Visitors from around the world, many sure to be wrapped in rainbow flags, are expected to converge on Toronto this week for the WorldPride celebrations.
The 10-day festival is a bigger and, organizers promise, even better version of the city's annual Pride Week celebrations and marks the first time WorldPride has been held in North America.
The distinction results in part from Canada's track record on LGBT rights, according to organizer Kevin Beaulieu of PrideToronto.
"Canada is recognized as an early adopter of same-sex marriage, which doesn't necessarily mean all your human rights have been secured, but it's an indicator of the direction of your community," Beaulieu said.
This year's celebrations are expected to double the usual attendance for Pride Week, generating about 3,000 jobs and bringing $286 million into the city.
"People are excited to come to Toronto to see the diversity, to see the human rights community that we've built," Beaulieu said.
'Grounded in human rights'
Pride celebrations mark the anniversary of the Stonewall riots in New York in 1969 — remembered as a milestone in the fight for gay rights — and in Toronto culminate with the Pride parade.
Pride is "a joyous celebration but it's also grounded in human rights," said Beaulieu, adding organizers have partnered with other arts and cultural groups around the city to "paint the town rainbow."
At the Elgin and Winter Garden Theatre, for example, same-sex couples from around the world talk about emigrating to Canada, so they could be together, in the multimedia exhibit Landed Together in Canada.
"I think it's sad that they had to leave their countries," said FlorenciaPezzimenti, a visitor from Argentina. "They probably had family and friends there. Well, sometimes you sacrifice things for love."
The WorldPride celebrations start at 7 p.m. ET Friday at Nathan Phillips Square, with the opening ceremonies featuring performances by Melissa Etheridge, Deborah Cox, and Steve Grand.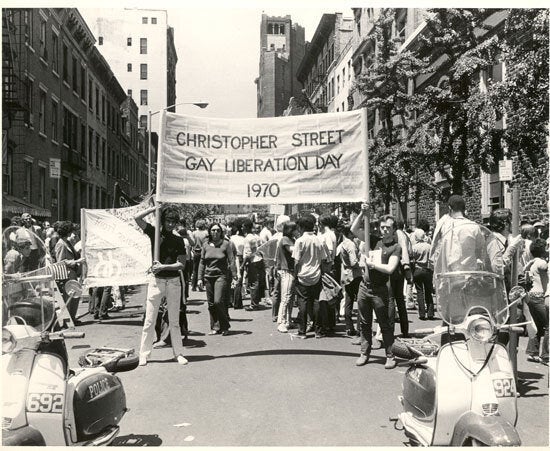 Pride March -- The Early Years