Despite a frog hunter's warnings as far back as 2006, it appears an invasion of giant bullfrogs is spreading on Vancouver Island.
Russ Schut caught one of the massive predators in Alberni Valley on his family's Beaver Creek property, reported Alberni Valley Times. He posted a photo of his accidental catch on Facebook.
Stan Orchard has been raising the alarm about the American bullfrog, which have mouths nearly as wide as their bodies and will gobble down everything from bugs, fish, ducklings and other frogs. He says the B.C. government needs to fund eradication programs before it's too late. There have only been regional efforts so far.
A former amphibian specialist at the Royal B.C. Museum, Orchard started a company to hunt down the bullfrogs in 2007, reported CTV news. Since then, he's caught 30,000 frogs and counting.
According to Orchard, frog farmers brought the species to B.C. decades ago, but when their businesses failed, the bullfrogs flourished where animals like alligators that would normally prey on them don't exist.
Schut said the bullfrog he caught was about two feet long and weighed three pounds, reported the Alberni paper. He released the animal as he didn't realize it was an invasive species.
The American bullfrog was identified in the Sproat Lake area in central Vancouver Island about five years ago. It's possible the amphibian is pushing out smaller, native frogs as it moves across the region, according to the Ministry of Environment.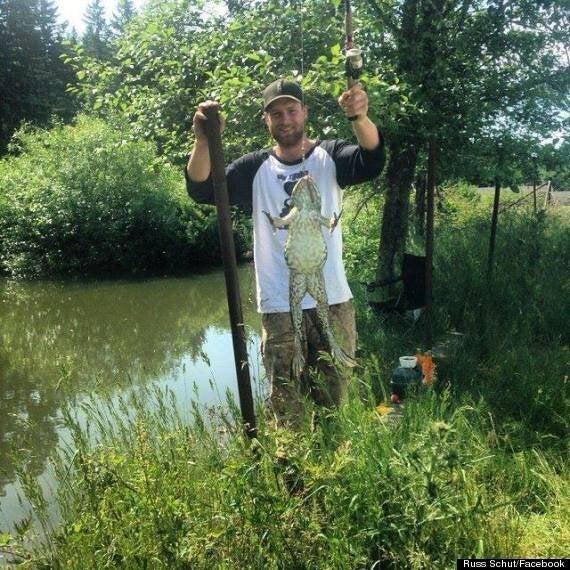 With files from The Canadian Press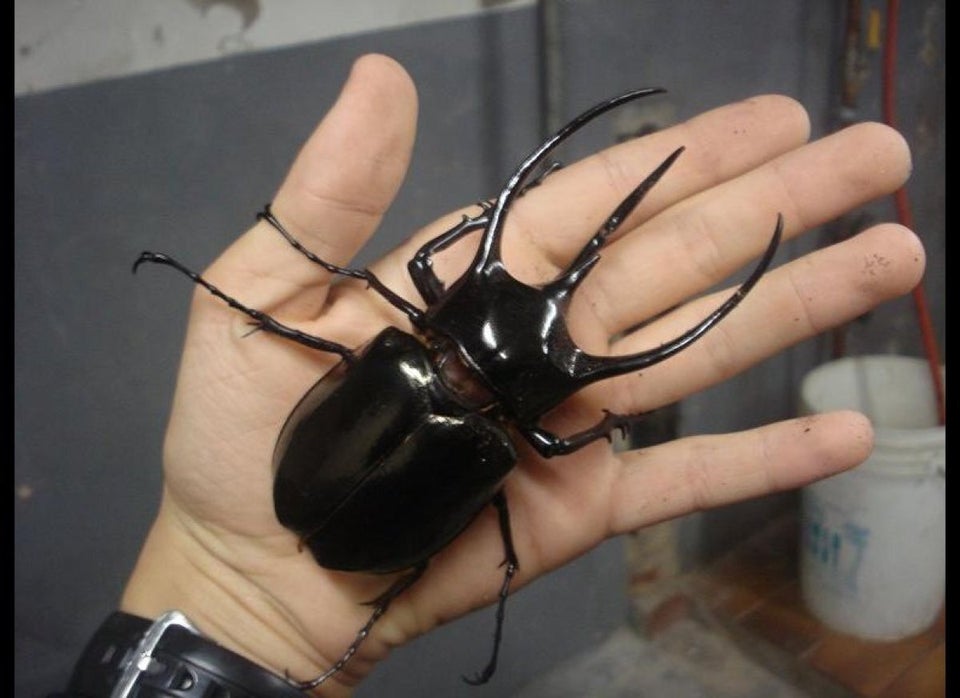 World's Most Extreme Animals