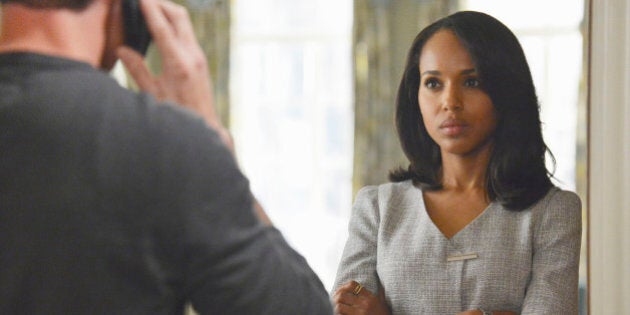 We've been drooling over Olivia Pope's wardrobe for three whole seasons of "Scandal" and finally, her clothes can be ours. Well, kinda.
What does the collection entail? "Scandal" costume designer Lyn Paolo, along with Washington and the design team at The Limited, created 42 unique pieces that include Pope-ish tops, pants and of course, jackets and coats (seriously, Olivia has the best outerwear on TV).
According to The Limited, the "sophisticated professional" woman will want in on these clothes (or really, just anyone who wants to look like a total boss in her everyday life, like us).
Prices range from $49 to $248 and will appear in 250 stores as well as on the retailer's website in September.
Gladiators, go forth and shop!
Check out sketches from the collection: