Interestingly, the growth in sales is powered by women who were born at the time of its invention in 1946. In particular, the high-waist brief has become so popular among these women that it has been dubbed the "Grankini."
According to Rachael Antal, Swimwear buyer at JD Williams, Mirren really paved the way for this trend. "Historically, when British women hit fifty, there is a noticeable shift in their body confidence – which generally means sales of one-pieces soar, with bikini sales across this market depleting," she said.
"However, since Helen Mirren stepped out looking incredible in a sexy magenta bikini, celebrities around the world have followed suit, embracing their shape and looking fabulous in the two-piece."
But women over 50 don't have to look like supermodels to wear a bikini. British retailer N Brown reports that bikini sales for curvaceous women have nearly tripled this year! N Brown's chief executive Angela Spindler told The Guardian: "A big percentage of our customers are size 16 and over and they are prepared to wear bikinis now. And good for them."
So why is the two-piece such a big hit? Besides inspiration from celebs, Antal maintains that wearing a supportive bikini is less aging than a one-piece and helps to accentuate curves rather than hide them. And now, thanks to the wide range of swimwear designs available, women can pick and choose the best bikinis for their body type and confidence. A high-waist bikini bottom, for instance, can help hide stretch marks and accentuate the waist.
"There are no rules to say when a woman should retire her bikini," said psychologist Rachel MacLynn. "Women over fifty are as interested in looking glamorous as their younger counterparts; and the beach is no exception. Traditional age barriers no longer exist - meaning that customers of all ages are confident about fashion."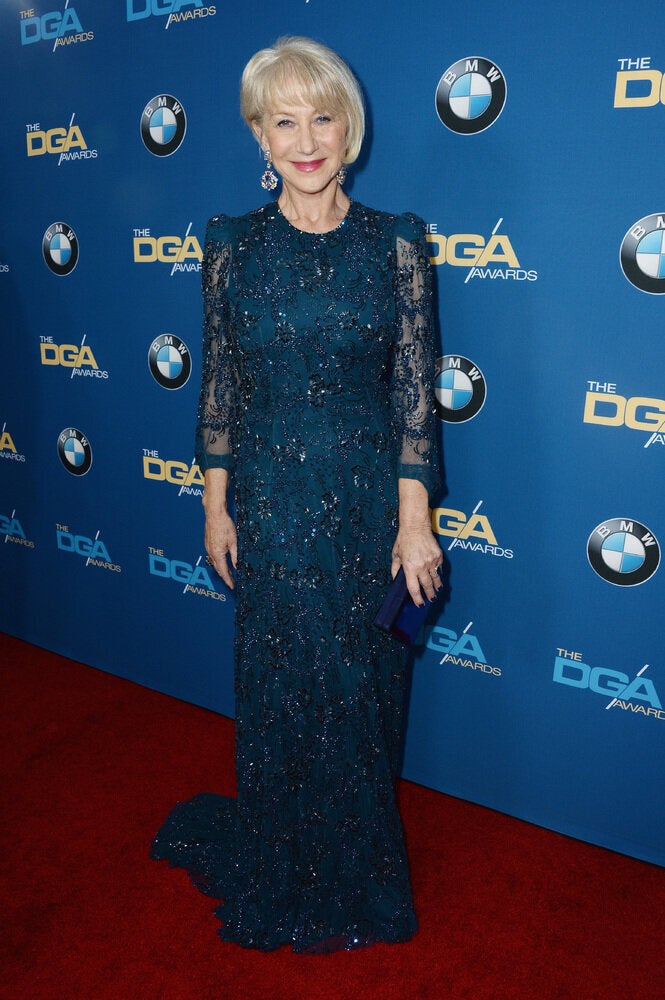 Hottest Celebrity Women Over 50